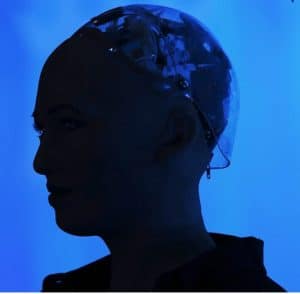 SingularityNet, the decentralized marketplace for Artificial Intelligence (AI), is reporting their ICO raised $36 million in just 60 seconds. While I am not certain if this is a record but it is probably one of fastest ever. Gifto recently sold out in a minute but at last look they were raising slightly less money.
The Singularity team reports the crowdfunding was capped after receiving $361 million in investor interest on its white list from more than 20,000 erstwhile investors. The company noted that all applicants were carefully screened using layers of algorithms, in addition to manual review, to comply with global KYC/AML regulations. Adhering to compliance hurdles is an importance step in the legitimization of the global ICO market. This reduced the pool of contributors to 5,000, but also set a new standard for fundraising via blockchain with respect to global legislation, said the team.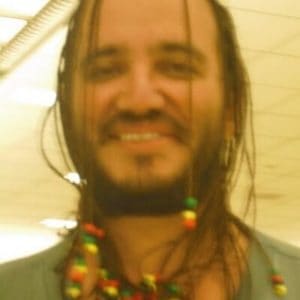 "Today's results are powerful evidence that SingularityNET is an idea whose time has come," said Dr. Ben Goertzel, CEO of SingularityNET. "In discussing the SingularityNET project all around the world, I've found that it resonates remarkably with people from all walks of life, and the enthusiasm we've seen in our community is awe-inspiring."
SingularityNet co-founder Simone Giacomelli said it was responsible not to over capitalize the project.
"We believe this decision sets in practice a good example for all token sales going forward, and will be healthy for the decentralized and blockchain community over the long run."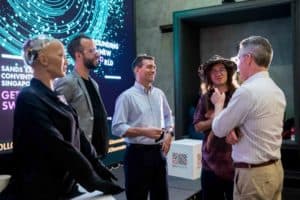 SingularityNET's vision is to combine AI and blockchain to create a decentralized marketplace for different types of AI. Powered by the AGI or Artificial General Intelligence token, SingularityNET lets companies, organizations, and developers to buy and sell AI, hopefully lowering costs and increasing output.
SingularityNET's "AI-as-a-service" aims to become the key open-source protocol for networking AI on the internet. A long term goal is to form a coordinated Artificial General Intelligence within the market network. It is an ambitious mission but the whole AI field is in its infancy. While it is easy to throw out big numbers the fact is AI will quickly become ubiquitous and the next phase of must have tech making our smartphones meaningless.
"We will invite developers from around the world to insert their AI code into the SingularityNET, to monetize their work and to contribute to the emerging AGI global brain. We will invite users of AI-as-a-service to choose SingularityNET as an alternative to big, corporate AI. This is the start of the decentralized AGI revolution!" added Goertzel.
Have a crowdfunding offering you'd like to share? Submit an offering for consideration using our Submit a Tip form and we may share it on our site!

Sponsored