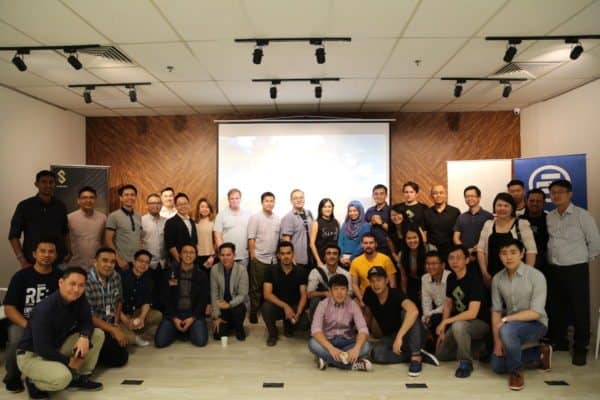 SuperCharger FinTech Accelerator launched first in Hong Kong but it is pushing into other markets bringing its unique brand of combining established and innovative Fintech startups.
Earlier this month, SuperCharger celebrated the end of the SuperCharger Kuala Lumpur program as 9 Fintech start-ups from around the world shared their products and progress. The program was completed with the backing of SuperCharger's founding partner Standard Chartered Bank and main partners Allianz Malaysia and Malaysia Digital Economy Corporation (MDEC). The event, labeled 2017 SuperCharger Kuala Lumpur Demo Day, marked the successful completion of the accelerator's 12-week program dedicated to both global Fintech start-ups and scale-ups. The program is designed to enable local and international growth stage companies to expand their operations within Malaysia and the Asian region.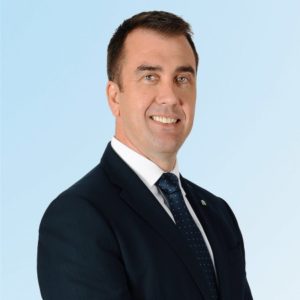 Matthew Norris, Standard Chartered's Global Head, Global Business Services, said the value added from SuperCharger goes beyond sourcing effective solutions. SuperCharger enables collaboration between the best Fintech start-ups and established financial services companies.
"SuperCharger has brought to life real innovation for the financial services industry," said Norris. "As a founding sponsor of SuperCharger, Standard Chartered is pleased to reaffirm our commitment to encouraging innovation and entrepreneurship in the markets where we operate by nurturing the next generation of fintech entrepreneurs who will shape the next trends in banking."
Dato' Ng Wan Peng, COO of MDEC , said the ecosystem is now experiencing accelerated growthin having brought together all of the foundational groups necessary for success including regulators, finance, mentors, academic institutions and more.
"In wanting to leverage on this development as a nation, Malaysia aspires to be an emerging Fintech hub that oversees multi-lateral focuses in this space," stated Peng. "This collaboration with SuperCharger, Allianz, and Standard Chartered will be the next enabler element that can and will attract various industry players to consider Malaysia as suitable to grow their network and expand their reach within and around Southeast Asia. What this programme has discovered and improved with these nine start-ups re-affirms the market potential within the FinTech space."
Allianz Malaysia Berhad's Chief Executive Officer, Zakri Khir, said that SuperCharger has provided accdess to promising Fintech startups.
"it allows us to break into the new digital landscape, leverage on their expertise and innovative ideas to reach out to customers and improve customer experience," said Khir.
During the 12-week accelerator platform, start-ups explored opportunities to work with well established financial institutions while gaining MDEC's support on opening local offices in Malaysia. This includes leveraging on services like the Malaysian Tech Entrepreneur Program. These companies have also gained access to investment and legal support in Fintech space, such as Orange Growth Capital and Wong & Partners.
SuperCharger reports that, in total, 29 proof of concepts (POCs), contracts, and partnerships were closed during the 3-month period in KL. This progress include entering markets across Asia and Europe, adding 15 new employees, and securing a combined USD $15 million in funding during the period.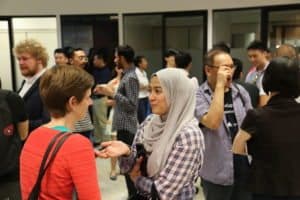 As for Malaysia, SuperCharger shares that four agreements were signed locally and two new projects are now being implemented. Several additional POCs in Malaysia are expected to be announced in early 2018 as well, with seven of the companies expecting to hire as many as 28 new employees in Malaysia collectively by mid-2018.
As the program winds down, SuperCharger intends to continue to host public events and connecting the community. SuperCharger believes that Islamic Fintech and digital payments are two areas where Malaysia has room to lead in and grow.
SuperCharger's Hong Kong program is now accepting applications; the Kuala Lumpur extension will re-open for applications in the summer of 2018.
Start-up Progress Highlights
Capnovum – Listed as RegTech100 and selected for "Beyond Compliance" campaign by ITN Productions.

Chekk – Prepared new mobile app and web portal for consumers and businesses to support personal data management, customer due diligence at on-boarding and refresh, electronic verification of ID, and secure messaging.

MyFinB – Entered a MOU with Malaysia Institute of Accountants (MIA) to help accountants harness data and produce insights in three areas: audit, accounting and tax using analytics.

Neosurance – Signed collaborations with Moovby, a peer-to-peer car rental app and Currenseek, a location-based currency comparison app which helps thousands of Malaysians to get covered from travel risks.

Neuroprofiler – Secured USD$600K worth of funding.
Pand.ai – Launched 2 enterprise chatbots to global financial institutions in Singapore and Malaysia within the last 3 months.

Pulse iD – moved to production stage with one of Malaysia's largest media companies and soon entering global agreement with a global payments platform.

Solus – Released new dedicated banking application with proprietary workflow and Solus scoring system.

Springday – Invited to participate on the Australian Government Digital Health CRC and gone live with Arcadis Asia in 12 markets.

Sponsored Links by DQ Promote