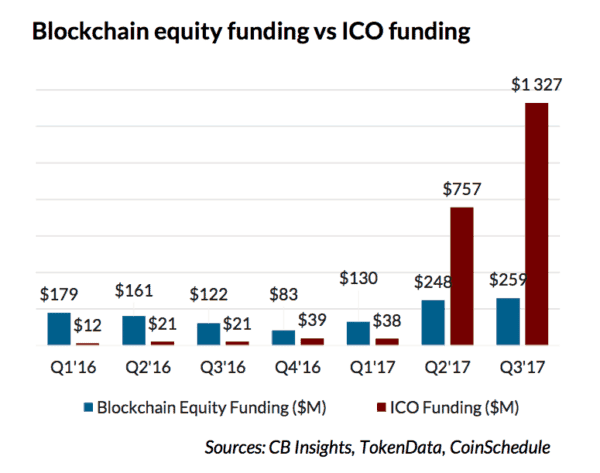 Starta Ventures has published a report on venture capital in regards to the emerging Initial Coin Offering ecosystem.  Entitled, "Hybrid Capital: The Future of Venture in the ICO Era." The e-book, authored by Alexey Girin and Ekaterina Dorozhkina, is available for download on Amazon but you have fork over $10 first.
As one may expect, the Starta document believes ICOs are here to stay and represent a fundamental shift in the venture capital world. Starta says there are two types of ICOs. The first being "fundamental blockchain infrastructure and protocol ICOs." Starta expects "upward trends in ICO fundraising for infrastructure projects as blockchain technology matures and gains deeper adoption in the "real world"."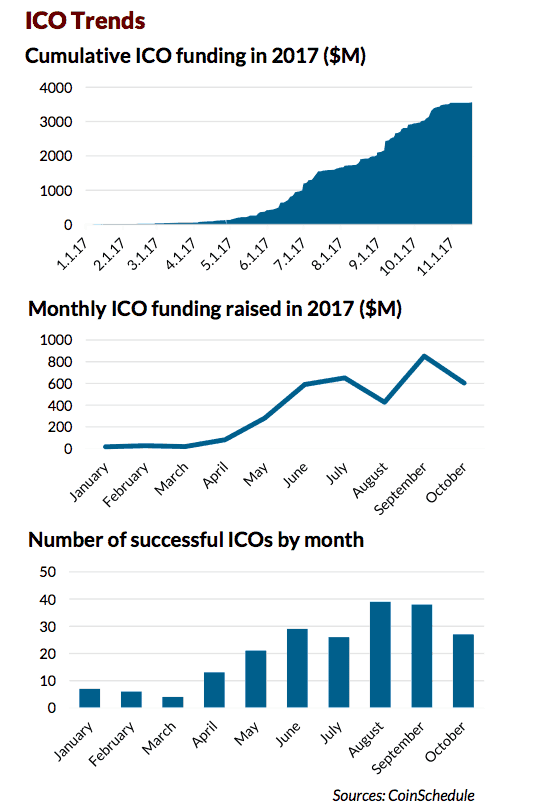 The second type of ICOs are "niche product ICOs" that are non-native to blockchain. These ICOs have mainly been used as a funding vehicle in lieu of parting with equity. Starta believes these types of ICOs are destined to die having peaked in Q3 of 2017 "with an obscene amount of funding raised by early stage companies."
Starta says a significant of these non-Blockchain  projects  failed  to raise  minimal  projected funding in the past few months. The only hope for these types of funding rounds are an integration into compliant traditional  VC  funding  model.
The authors also beleve the cost of launching an ICO is becoming far too expensive for startups. Not too long ago all you needed was a website and white paper. But due to the increasing number of ICOs you need to higher the right people and spend a lot of money to separate your offering from the herd. The cost of running a successful ICO is currently estimated at between $500,000 – $700,000, which is nearly equivilent to a seed round. The average start-up company will now find an ICO to be a less attractive means to raise capital compared to traditional fundraising.
Additionally, crowdfunding investors increasingly rely on the reputation of a particular project's founders and advisors, rather than  pay  attention  to  the  whitepaper.  Thus, the focus is shifting from digital marketing towards offline engagement and trying to affiliate with big names.
The number of people who are willing to spend money via technology investing is huge, but most of these people have been blocked from accessing promising early stage startups. The emergence of ICOs have reduced the barriers to entry for smaller investors due to reduced transactional costs.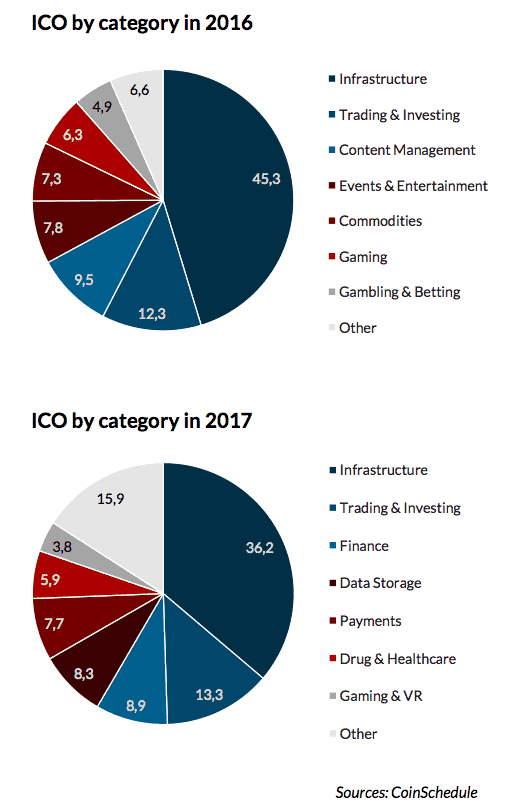 Starta is of the opinion the ICO market is moving towards a hybrid model that includes "both – tokenization and crowd investing." The new wave of ICOs is a logical progression of crowdfunding, with blockchain technology solving most of the previous complications. The report concludes:
"We foresee smaller, more agile funds entering the venture space that will invest according to this hybrid model. These smaller funds will be able to maximize their investing potential as if they were much bigger funds due to the benefits of accredited crowd co-investors. Not only will this provide LP investors with greater liquidity but also with credible transparency. As of yet, the market does not have a specific platform that would create an even playing field for such hybrid funds, but we forecast that several will emerge over the coming years."
Sponsored Links by DQ Promote