Robo-advisor Wealthfront announced a $75 million round of financing led by Tiger Global Management with participation from all existing venture capital investors, including Benchmark Capital, DAG Ventures, Greylock Partners, Index Ventures, Ribbit Capital, Social Capital and Spark Capital Growth. Launched by Andy Rachleff and Dan Carroll in December 2011, Wealthfront currently manages more than $9 billion.
"We're excited to add Tiger Global Management to our roster of investors. Its funding allows us to continue launching innovative features that meet the needs of a group ignored by the traditional industry," stated Wealthfront CEO Rachleff.  "Path's appeal to young people propelled our growth such that people under 45 now represent 85% of our clients. We believe our success with this group is based on our unique ability to optimize and automate our clients' personal finances. This year we'll be launching many new software-based capabilities that will provide value to our clients throughout their lifetime."
Wealthfront aims to lead the wave of software-based financial services companies that enable underserved young professionals and families to invest through convenient, low cost mobile-based services. Funding will be used to amp up Weathfront's efforts to optimize and automate more financial services using Path, an automated financial planning service that also consolidates clients' financial accounts, as the foundation for all client interaction.
[clickToTweet tweet="Robo-advisor @Wealthfront nabs $75M round led by Tiger Global Management #fintech" quote="Robo-advisor @Wealthfront nabs $75M round led by Tiger Global Management"]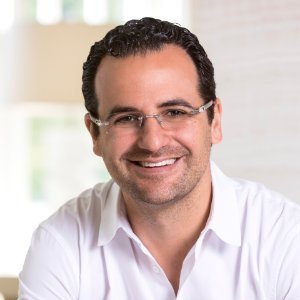 "Wealthfront's exclusively software-based model gives the company a superior approach to capture the younger, fast-growing market of investors," added Tiger Global Management Partner Lee Fixel. "We're excited to support continued growth of the business and help Wealthfront become to the Millennial generation what Charles Schwab is to Baby Boomers."
Founded in 2001, Tiger Global Management fundamentally oriented investments focus primarily on the global Internet, software, financial technology, consumer and industrial sectors including Spotify, Harry's, Warby Parker, Peloton, JD.com, Facebook, LinkedIn, Yandex, Mail.ruGroup, Despegar and Flipkart.
According to a Deloitte study, by 2030 the Millennial Generation and Generation X will control the majority of financial assets in the United States, projected to be $33 trillion. Unfortunately these young people continue to be underserved, as their preference for technology-driven experiences are not being met by the traditional industry. Wealthfront's combination of mobile-based financial planning, investment management and banking-related services aims to remove the inconvenience of scheduling a meeting with a financial advisor and allows clients to plan for major milestones in the same way they perform all their other daily tasks – on their phones.