Bison, a Boston-based fintech company focused on developing innovative software solutions for the private markets, has closed a funding round led by FINTOP Capital with participating from existing investors, including Hamilton Lane (NASDAQ: HLNE) and GrandBanks Capital. Along with the investment, Bison also announced Rick Kushel, General Partner of FINTOP, has joined Bison's Board of Directors. The amount that the company raised through the funding round was not disclosed.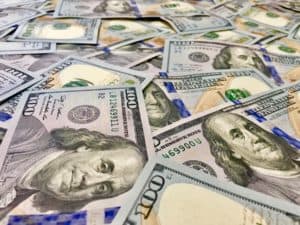 According to Bison, the latest funding round comes a little more than a year after the successful launch of Cobalt LP and Cobalt GP, a suite of business intelligence software products built by Bison for private fund managers and investors. The company revealed:
"Fund managers and institutional investors have adopted Cobalt to help optimize their workflows, replace Excel as their go-to solution and ultimately deliver more robust analytics and sharper insights. Bison plans to use the recent investment to further develop the Cobalt product line as well as expand global sales and distribution channels. Cobalt LP is distributed by Hamilton Lane, while Cobalt GP is distributed by Bison."
Speaking about the investment, Kushel stated:
"Bison's technology is powerful and clearly primed to take our global market by storm. Cobalt meets needs that are currently underserved in today's market, and we believe Bison is uniquely positioned to lead the way in creating innovative technology solutions to solve the ever-increasing need for analysis, collaboration and reporting."
Rasmus Goksor, CEO, Co-Founder of Bison and Product Visionary for Cobalt, then commented:
"The adoption of the Cobalt products in the first year was beyond our expectations. We're seeing the demand continue to build as we learn more and meet the needs of investors and managers in this market. We're excited to add headcount to Bison's team, expand our reach into new markets and bring technology innovation to the private markets."
Erik Hirsch, Vice Chairman and Head of Strategic Initiatives at Hamilton Lane, and Chairman of the Board of Bison, also noted:
"We are thrilled to welcome Rick to the Board. We believe the private markets are ripe for technological disruption, and Cobalt can help facilitate that charge. Rick and FINTOP bring invaluable experience to the table and will be great partners as Bison enters this phase of growth with the Cobalt suite of products."
Bison added that the funds from the round will be used to continue Cobalt's development.