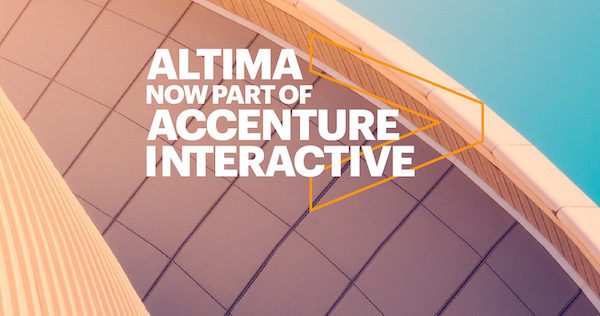 Accenture (NYSE: ACN) announced on Monday it has completed its acquisition of Altima, a full-service digital commerce agency, headquartered in France. The company noted that Altima is now part of its Accenture Interactive program.
According to Accenture, Altima is known for creating engaging customer experience for e-commerce, mobile, and in-store commerce for French and global brands. The company's capabilities span experience strategy, user experience design, digital marketing services, and multichannel commerce platform implementation. While sharing details about the acquisition, Anatoly Roytman, Head of Accenture Interactive for Europe, Africa, Middle East and Latin America, stated:
"We're thrilled to have Altima join the Accenture Interactive family to help us deliver end-to-end digital marketing services in France and beyond. Together, we're bringing our unique model to the market: part creative agency, part business consultancy and part technology powerhouse – all focused on creating the best customer experiences on the planet."
Arnaud Monnier, CEO of Altima, then shared:
"I am very pleased for Altima to join Accenture Interactive, as we share the same vision and passion for designing the future of commerce," said Arnaud Monnier, CEO of Altima. "We look forward to extending our ideas across the entire customer experience, offering clients connected creativity. We believe this is a genuinely game-changing moment for our clients and for our team, who will now have even greater opportunity to work with leading global brands across international markets."
Accenture went on to add the acquisition follows its recent announcement of plans to acquire Irish creative agency, Rothco.