On Friday, FinTech Scotland announced it has appointed Stephen Ingledew as its new CEO. According to the organization, Ingledew brings years of experience in the financial sector where he focussed amongst other things on implementing customer focused and technology-enabled initiatives.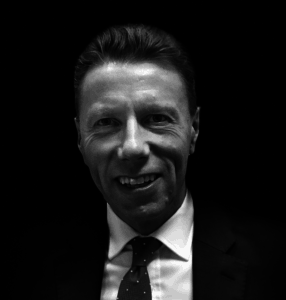 Founded in 2017, FinTech Scotland is seeking to become a global leader in fintech innovation and development by creating an integrated fintech ecosystem in Scotland through the provision of funding, support, infrastructure, and talent.
"At FinTech Scotland our mission is to foster a culture of collaboration to help take advantage of the opportunity we have to build a thriving FinTech industry in Scotland. We provide a collaborative and connected ecosystem, champion Scotland's unique attributes and provide an opportunity for business creation and growth."
Speaking about Ingledew's appointment, FinTech Scotland shared:
"Stephen previously worked as senior executive for companies such as Standard Life and Barclays as well as small innovative financial enterprises He's always been an influential advocate of making financial services more open, creative and inclusive to all through new innovative technologies, encouraging diversity and progressive ways of working as well as improved collaboration across stakeholders and participants."
FinTech Scotland noted that Ingleden will work closely with a broad range of stakeholders including members the fintech community through the FinTech Practitioners Forum, SFE's Fintech Steering Committee, and the organization's two HM Treasury envoys.