Is Amazon getting into insurance? This is a rhetorical question with a definitive yes. The only outstanding question is when.
In a recent Facebook post, prominent Insurtech firm Lemonade complained about Amazon poaching their employees. Shai Wininger, Lemonade co-founder and "Chief Lemonade Maker," said he just learned that Amazon is actively trying to recruit Lemonade staff;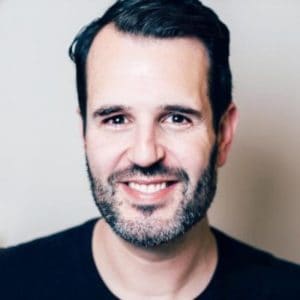 Wininger continued the discussion on Amazon's recruitment tactics questioning the company's ethics and additionally creating hiring challenges in an emerging industry (IE Insurtech) like theirs;
" … possibly more important, is the potential destructive force of introducing a new, 3X salary standard into a small market like ours. I for one believe, that on the macro level, an act like that could be one that will be studied years to come as the trigger that set Israel's tech ecosystem back 20 years. I have a grave existential concern for many startups that will not have the capital required to hire employees in Israel and will fail to be competitive in the global marketplace. Unless of course, they'll set up shop somewhere else."
Wininger wants the competition to be more "about aggressively changing the rules of the game that has made [their] industry [Insurtech] what it is, and one that [he] love's very much."
In November, Insurance Business Magazine wrote how Amazon was in a race to disrupt the European insurance market.
Quoting analyst Patricia Davies, the missive warned traditional insurance firms;
"If insurers are not careful, they may be pushed out of having a direct relationship with customers and be relegated to the role of a price-driven risk carrier at the back end. Either way, this is a sure sign disruption is on the way for the UK insurance market."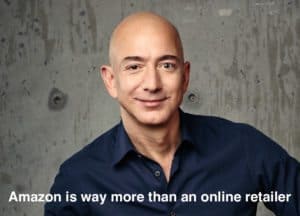 She said old school insurers should not take Amazon's intrusion lightly.
There has been plenty of speculation as to when Amazon will enter the Insurtech race. Amazon is already a huge SME lender having originated billions in loans. Their data reach, regarding commerce, is almost unparalleled. The Amazon Echo & Dot has become a popular virtual assistant product listening to everything you say and responding to your needs.The process of underwriting insurance policies is really just another piece of the Fintech puzzle for one of the largest companies in the world.
So is it game on? David (or perhaps Shai) versus the Amazon Goliath (Bezos)? You bet it is.
[clickToTweet tweet="Is #Amazon getting into insurance? This is a rhetorical question with a definitive yes #Insurtech" quote="Is #Amazon getting into insurance? This is a rhetorical question with a definitive yes #Insurtech"]