Flywire, a Boston-based provider of global payment and receivables solutions for education, healthcare, and business, announced on Thursday it has acquired healthcare financial service firm and the parent company of OnPlanU and OnPlan Health, OnPlan Holdings LLC. Flywire will now offer an end-to-end solution with capabilities including invoicing, secure payment processing, consumer engagement, recurring payments, automated payment plans, payment tracking, reconciliation, and past due payments.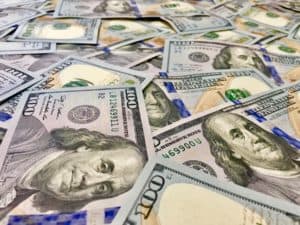 According to Flywire, OnPlan co-founders, CEO John Talaga and CTO David King, will both join the fintech's leadership team and maintain stakes in the business going forward. Talaga will head up Flywire's healthcare segment, and King will lead the company's education and healthcare-focused product and development teams. While sharing more details about the acquisition, Matt Harris, Managing Director of Bain Capital and Flywire board member, stated;
"Adding OnPlan's technology to Flywire's one-of-a-kind global payment and receivables platform further accelerates the trajectory for this company. Both firms share a culture that is all about how to make life better for their clients. That, combined with their complementary capabilities make this a perfect fit and will add tremendous value for their customers."
Talaga also commented:
"We've had the opportunity to collaborate with Flywire on multiple occasions, at the request of several of our mutual clients. We're solving distinct, but related problems, both taking cost and friction out of the payment and receivables process. While we complement their platform in several important ways, Flywire offers OnPlan tremendous scale with supportive and engaged investors, capital for growth, access to new markets, and a global customer support infrastructure. Joining Flywire gives us the opportunity to make a much greater impact for our current and future clients."
Mike Massaro, CEO of Flywire, then added:
"The addition of OnPlan solidifies our market leadership position by enabling us to go deeper to address specific client needs in education and healthcare, and giving our clients the ability to manage all payments and receivables from a single platform. Our clients have been pushing us for this, and the OnPlan team brings a tremendous amount of technical capability and domain expertise to address it. In a short period of time, they have built a very strong product and we are excited to bring it to our global client base."
Flywire did not reveal the acquisition financial information.