Cayman based Mobius Network has announced the close of their MOBI initial coin offering public sale. Mobius says the token sale was scheduled to close on February 18th, but sold out in just over two hours. Mobius previously announced the closing of a $35 million private sale earlier in January. The pre-sale was said to be over-subscribed by $10 million. Participants included Jed McCaleb, Chandler Guo, and Jackson Palmer, each of who sit on Mobius' Advisory Board.
The MOBI token is designed to enable companies and consumers to exchange data by smart contracts and plug into the blockchain ecosystem. Mobius describes itself as integrating the old internet with the new decentralized internet similar to how Stripe integrates payment processing into Apps. Their API is designed to be easily integrated into any sight. Mobius says that over 55,000 people registered for the public token sale, which was the first to be built on and supported by Stellar. Mobius originally started with Ethereum but determined the technology was less robust than the Stellar platform.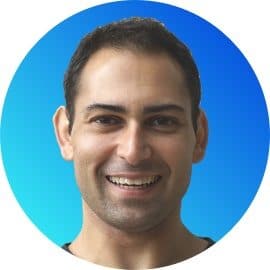 "It's important for us to continue to help push the blockchain community into safer, faster, and more secure protocols," said David Gobaud, CEO and Co-Founder of Mobius. "Our patent pending technology will have broad implications for businesses being able to operate more efficiently and with greater capability in the blockchain ecosystem. Our successful offering is further validation of our token's real-world utility."
The MOBI public token sale limited individual buyers to a maximum of 25,000 tokens each and only accepted Stellar Lumens (XLM) as payment. The MOBI pre-sale was the largest of Q4 2017 and of 2018, at least so far.
Mobius also secured $1.9 million in investments via the Y Combinator SAFE (Simple Agreement for Future Equity). Participants included Angel Chain Capital, based in Beijing, and Waltonchain (WTC), a blockchain project creating a business ecosystem, who participated in both the token sale and SAFE investment round.
Waltonchain also has a Top 50 token listed, known as Walton Coin (WTC).
"Mobius' blockchain software is the perfect synergy to Waltonchain's hardware expertise in building next generation smart devices," said Dr. Mo Bing, CEO of Waltonchain. "We believe the team and company have a bright future and can help us lead the hardware revolution — creating scalable blockchain solutions and integrating secure smart contracting capabilities on our next generation hardware devices. We look forward to building exciting things together."
Have a crowdfunding offering you'd like to share? Submit an offering for consideration using our Submit a Tip form and we may share it on our site!