Illinois has its first intrastate crowdfunding success.  The new securities rule was enacted in 2016 the first offering apparently did not go well but this week we have heard that AirChicago Holdings has successfully raised money on truCrowd.
According to truCrowd, AirChicago Holdings took 5 weeks to raise its goal of $150,000 (now at $200,000) becoming the first successful equity crowdfunding campaign using the Illinois Intrastate Crowdfunding law.  truCrowd is also an SEC-approved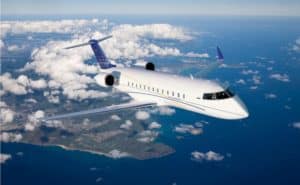 Investment Portal operating under Regulation Crowdfunding (Title III of the JOBS act).  AirChicago Holdings, Inc. is a private-jet-travel company based at Chicago Executive Airport in Wheeling, IL that offers, for the first time, the opportunity for Illinois residents to travel on private jets at airline fares.
truCrowd says that access to AirChicago Flights is through ownership of an AirChicago Jet Card.  Investors in AirChicago's crowdfunding offering received an AirChicago Founder Jet Card as part of the return on their investment.  For every $1,000 invested in AirChicago, investors received four complementary flights on AirChicago each year for life.  They also received 30 shares of AirChicago stock.  Each additional $1,000 investment in AirChicago yields an additional four complementary flights on AirChicago each year for life and 30 shares of AirChicago stock.  AirChicago Founder Jet Cardmembers can purchase additional AirChicago flights beyond their four complementary flights each year at airline-coach fares.
Reportedly, AirChicago flew its inaugural flight on January 15th, 2018 from Chicago to New York City.  Additional routes will be opened to 30 of the most-popular business-and-leisure destinations in the U.S. as quickly as possible.  The flights will depart Chicago Executive Airport in the morning and return in the early evening Monday through Friday.  The selected routes are the busiest airline-travel routes out of Chicago.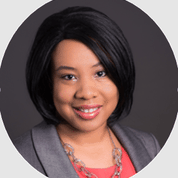 "This is a great step forward for the intrastate equity crowdfunding space" states Florence Hardy, CEO of truCrowd Illinois. "We have worked hard with the Secretary of State and our partners to make equity crowdfunding a reality for businesses in Illinois and this first success proves it can work."  truCrowd Illinois is currently working with a number of businesses to get their campaigns listed and start the fundraising process and expects to have 5 offerings ready for investment by February 28th, 2018.  truCrowd Illinois currently has a database of over 2,000 Illinois investors looking for opportunities and individuals can sign up to view the upcoming offerings at il.trucrowd.com."
The Illinois intrastate crowdfunding rules includes a cap of $4 million per issuer – far higher than Reg CF's, one of the federal exemptions that empowers crowdfunding. Yet this higher cap has not yet manifested itself in many Illinois issuers to raise funding at the state level alone. Hopefully, AirChicago Holdings is indicative of more future offerings to follow.
Have a crowdfunding offering you'd like to share? Submit an offering for consideration using our Submit a Tip form and we may share it on our site!