SmartBiz Loans, an SBA loan marketplace and bank-enabling technology platform, announced on Wednesday the launch of its new AI-powered digital advisor tool for small business owners.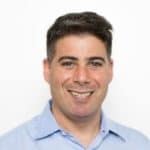 The platform revealed that SmartBiz Advisor is an intelligent online platform that allows small business owners to easily and quickly learn how banks typically evaluate their business on key criteria before applying for a loan.  Business owners simply sign up for Advisor at no cost and upload their most recent tax returns. The platform then generates their Loan Ready Score in only a few seconds. While sharing details about the SmartBiz Advisor, Evan Singer, CEO of SmartBiz Loans, stated:
"The power of AI and machine learning is transformative in every industry and this is the first online tool that brings that power to small business owners. For the first time ever, small business owners have easy access to the type of financial advice that CFO's regularly provide large companies, enabling them to make better business decisions and get access to the low- cost funds they deserve."
Features of SmartBiz Advisor include:
Loan Ready Score: The score draws upon comparative data sets to show a business owner where they stand financially in relation to their peer group of businesses.
Key Evaluation Criteria: By revealing key factors banks use to evaluate small businesses' creditworthiness and loan readiness, SmartBiz Advisor helps small businesses make specific choices that can make them more likely to get approved for loans.
Actionable Insights: Small business owners also receive personalized recommendations so they can improve their standing on key criteria as appropriate, and present their business in the best light when applying for low-cost funding like an SBA loan.
Singer then added:
"Just as financially savvy consumers regularly check their personal credit scores, savvy small business owners should regularly check their SmartBiz Advisor dashboard to mark their progress against financial goals and use those insights to make better business decisions."
Sponsored Links by DQ Promote