On Wednesday, organizers of the Crypto Invest Summit announced the event will be held at the Los Angeles Convention Center on April 30th to May 2nd. The event will notably feature a robust agenda spanning a variety of cryptocurrency related themes such as investment analysis, marketing strategies, trends and insights from industry experts.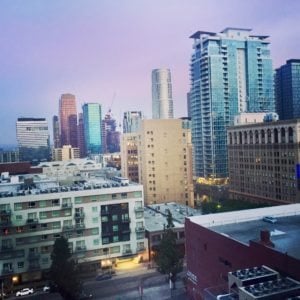 While sharing more details about the event, Alon Goren, co-founder of Crypto Invest Summit and Principal at Wavemaker Genesis (crypto fund), stated:
"Los Angeles is the one of the world's top crypto eco-systems. Our goal is to bring the best deals in the world to our investors, and introduce the best entrepreneurs in LA to crypto investors from around the world."
Josef Holm, co-founder of Crypto Invest Summit and CEO of Krowdster, added:
"Thanks to the success of Bitcoin, Ethereum, Ripple and the rest, cryptocurrencies and ICOs are now a topic of conversation at dinner tables around the world. We all want to invest, but we don't know where to begin. We're bringing the best investors, successful entrepreneurs, smartest lawyers and accountants under one roof to show us how it's done."
Speakers of the Summit will include Tim Draper, David Siemer, Scott Walker, Adam Draper, Kathleen Breitman, James Glasscock, Michael Terpin, NBA All-star Baron Davis, and Senior Contributor of Crowdfund Insider Amy Wan.