Jianpu, a unit of Chinese fintech company Rong360 Inc, announced on Monday it has appointed Xiaoyan Zhang As its new Independent Director. According to the company,  Zhang is currently Assistant Dean and Xinyuan chair professor of finance at the PBC School of Finance, Tsinghua University with a research focuses on financial technology, international finance, empirical asset pricing and applied econometrics.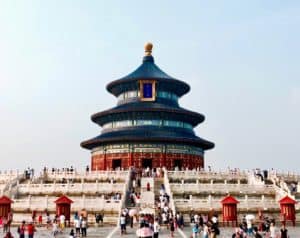 Jianpu also reported that Zhang served as Duke Realty chair professor of finance with tenure at the Krannert School of Management, Purdue University from 2010 to 2016. Prior to joining the Krannert faculty, Professor Zhang was an assistant professor of finance at the Johnson School of Management, Cornell University from 2002 to 2010. Professor Zhang currently serves as a member of the Issuance Examination Committee of China Securities Regulatory Commission. She is also an independent director on the board of directors of Sinoma International Engineering Co., LTD.
Speaking about Zhang's appointment, David Ye, Co-Founder, Chairman and Chief Executive Officer of Jianpu, stated:
"We are excited and honored to welcome Professor Zhang to our board. Professor Zhang's level of world-class expertise and stature brings distinguished recognition to Jianpu. Having a resource of her caliber as part of our team gives us a distinct advantage in capturing new opportunities in the booming Fintech industry. We look forward to working with Professor Zhang and benefiting from her insights and contributions as we further grow our business and strengthen our mission of becoming everyone's financial partner."
The appointment of Zhang comes just a few months after the launch of its initial public offering of 22,500,000 American depositary shares ("ADSs") at a price to the public of US$8.00per ADS for a total offering size of US$180 million. According to Nasdaq, the company experienced a rise as much as 3.8 percent in shares after making its U.S. market debut.