Datawallet, a C2B blockchain-based data exchange, is participating in the Kochava OnXCHNG program, a partnership program for the industry's open source blockchain framework for the digital advertising ecosystem, XCHNG. Last week Datawallet announced that its DXT token sale sold out after reaching its $40 million USD goal. The pre-sale was available to Datawallet's earliest supporters on a first-come-first-served basis, with the final batch of $8 million selling out in 55 seconds, and the crowdsale selling out on February 6. Through this new agreement, XCHNG will be able to leverage the expressly permissioned personal data contributed to the Datawallet network, and provide the advertising ecosystem access to cross-platform, user specific data.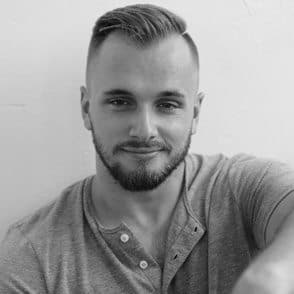 "In many ways, the current online advertising ecosystem is completely broken. Companies source stream of low quality data from online sources and probabilistically project interests onto customers, which are identified through cookies," explained Datawallet CEO Serafin Lion Engel. "This results in hundreds of billions of dollars being wasted on showing ads to people who don't care about the ads they are exposed to, and internet users being peppered with irrelevant materials. All of this can be traced to advertising networks having access to low quality data."
[clickToTweet tweet="'In many ways, the current online advertising ecosystem is completely broken.' @DataWalletHQ @kochavamobile #adtech " quote="'In many ways, the current online advertising ecosystem is completely broken.' @DataWalletHQ @kochavamobile #adtech "]
This partnership aligns advertisements and marketing campaigns with consumer interest and passion. Datawallet's C2B model is reportedly consent driven, all data points are linked across platform, giving companies consumer insights and allowing them to find customers with highly accurate rather than the current 1.9% match rates. Consumers are compensated for their data that they lend to the advertisers and marketers, creating a mutually beneficial exchange of information.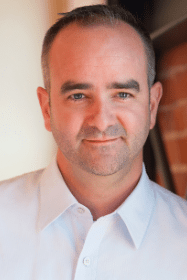 "Advertising should not be an aggravating interruption. It should deliver quality information so that people can learn about products they care about, when and where they are relevant," opined Kochava CEO Charles Manning. "By having Datawallet participate in the OnXCHNG partner program, we are taking a big stride toward making deterministic and permission-based advertising a reality. This provides a substantial monetary opportunity for consumers to fix an ecosystem which ultimately is intended to deliver value to the person receiving the ads."
Headquartered in San Francisco, blockchain-powered data exchange Datawallet aims to empower developers to leverage a "completely new data universe" to build the most advanced applications. XCHNG, an open and unified blockchain-based framework for the digital advertising ecosystem, was designed and deployed by Kochava Labs, a research and development subsidiary of Kochava Inc. The XCHNG framework is centered around a common Ricardian Smart Contract with an open blockchain implementation to persist transactional history and provide supporting utilities required for maximizing efficiency through the lifecycle of the IO. XCHNG enables the related targeting and activation of audiences, bolsters ad-spend efficiency and transparency, establishes a next-generation system of record for all participants, and provides the opportunity to tokenize the framework to treat digital as a true asset class, standardizing the valuation of ads.