Zervant, a Finnish fintech that provides online invoicing software for small businesses and entrepreneurs in Europe, announced on Tuesday it secured  €6 million through its latest investment fund, which was led by Tesi, with participation from Northzone, NFT Ventures, and Conor Venture Partners.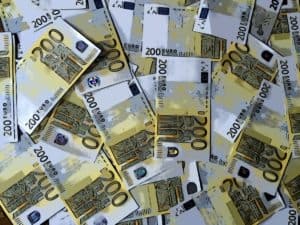 Zervant explained that it offers simple, intuitive invoicing software. It's already used by 20,000 business customers across seven countries, with 85% of current growth coming from France, Germany, and the UK. While sharing details about Zervant, Mattias Hansson, Zervant co-founder and CEO, stated:
"We founded our company to 'help entrepreneurs succeed', and that is still what drives us day in, day out. This investment will help us to grow even faster across Europe, and help micro enterprises to benefit from the market shift driven by legislation. We're also looking forward to offering them new solutions that will speed up their invoicing cash flow.
"Regulatory changes in the financial space, along with the widespread switch to digital, present entrepreneurs with a whole new set of possibilities for running their businesses more efficiently. It's our goal to make sure that they have access to all this potential – be it by helping with access to finance or helping our customers make smarter business decisions."
Jussi Sainiemi, Investment Director at Tesi, then noted:
"Zervant has shown very impressive growth by tripling its active customer base to 20,000 businesses during 2017. Zervant's service is widely considered to be the technology leader in the field of digital invoicing for SMEs. We are particularly excited about the company, as it is our first investment in the fintech sector."
Zervant added it plans to use the investment to grow the use of electronic invoicing among its core demographic – micro businesses. The company will also look to introduce a range of premium features for users, designed to ease the financial pressures that come with running your own business.