On Tuesday, Starling Bank announced it has inducted the first wave of fintech startups in its new marketplace. This news comes just a few months after the UK-base challenger bank received approval by the Financial Conduct Authority (FCA) and Prudential Regulation Authority (PRA) to offer customers a wide array of financial products.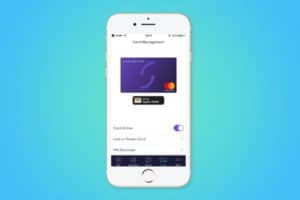 According to TechCrunch, the fintech companies that have signed up for the marketplace are PensionBee, Wealthsimple, Kasko, and Habito. The bank reported that the companies must receive regulatory approval.  As previously reported, Starling has also partnered with Flux to offer item-level receipts and loyalty for Flux merchants. Chief Platform Officer at Starling, Megan Caywood, revealed to the media outlet:
The expansion of our Marketplace is a huge milestone for Starling as we continue to give our customers control of their money like never before. We are building a banking experience fit for the 21st Century, where the best financial products are available securely in one place. Last year, we launched our full set of Open APIs, and enabled integrations with companies like Moneybox, Yoyo Wallet, Yolt, Tail, and Flux. Now we're excited to take that to the next level by integrating financial services providers into the Starling Marketplace."
Clare Reilly, Head of Corporate Delopment of PensionBee, reportedly shared:
"For the first time ever in the UK, customers can see their real-time pension balance, alongside their real-time current account balance. That's real-time customer empowerment, and a big step towards linking the small financial decisions you make daily, to the retirement income you will have tomorrow – all in one place."
Daniel Hegarty, Founder and CEO of Habito, commented:
"Starling gives their customers ultimate clarity and control over their current accounts. We share the same vision for getting a mortgage and are excited to offer Starling customers a transparent and straightforward mortgage experience that is free of jargon, fees and misinformation. Via the Starling app customers can manage their mortgage seamlessly and enjoy the hassle-free and instant service that is the new standard set by this generation of financial products."
Starling Bank added it is targeting 25 partnerships in total for 2018.