Earlier this week, retail giant Target reportedly announced it has teamed up with crowdfunding platform for honeymoons, HoneyFund, to integrate the funding portal's registry services to the retailer's wedding registries.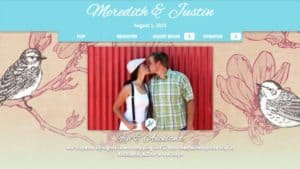 According to TechCrunch, Target decided to partner with HoneyFund because the funding portal is looking to establish itself as a name in the gift registry business and its popularity among engaged couples. Speaking about the partnership, Dawn Block, Senior Vice President of Digital at Target, stated:
"Wedding registry expectations have changed over time. Guests are looking for a complete registry experience, including product and honeymoon options, and Target is the first retailer to be able to offer all of this in one place on Target.com."
As previously reported, HoneyFund allows couples to set up a registry to help pay for a Honeymoon etc. Friends and family donate money, ostensibly for a trip, and the money is transferred to the couple. HoneyFund's Sara Margulis, who appeared on the hit TV series Shark Tank to pitch the funding portal to investors in 2014, revealed this past summer that 90% of the couples actually spend contributed money they received on the crowdfunding platform during their honeymoon. Margulis commented:
"In our 12 years of making dream honeymoons come true we've learned that wedding guests love choices. We're excited to partner with Target to bring the best of wedding registries together to offer convenience to Target guests."
Last year, HoneyFund announced the launch of its universal travel gift card. According to the funding portal, the HoneyFund Gift Card recipients can redeem the card for unlimited travel experiences from top partners including Hotels.com, Delta Air Lines, Royal Caribbean International, Groupon, QVC, and Uber.