On Tuesday, Funding Circle announced the University of Huddersfield has reportedly led to more than 2,000 UK small businesses through its partnership with the online lending platform that allowed the University to became the first to lend directly to businesses through a lending platform.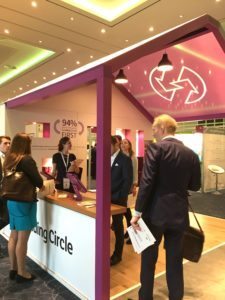 According to Funding Circle, the partnership was established in 2013 in order to create opportunities for students through entrepreneurship scholarships. Since its launch four years ago, the partnership has allowed the University to commit further £1 million to the programme in 2014 after the initial investment of £100,000. Professor Bob Cryan, Vice-Chancellor at the University stated:
"I was originally drawn to Funding Circle because I felt that the platform's innovative approach to investments and small businesses was a strong match to the ethos of the University."
Neil Kapusi, the co-founder of British clothing brand, Ushiwear, stated:
"The capital injection from the University through Funding Circle has allowed Ushiwear to grow exponentially. We're now currently in the process of a complete brand overhaul with everything from a new website, to a new shop, to new product lines. We've been able to invest in new equipment, boost our advertising and marketing and expand our team."
Funding Circle went on to add more than 30,000 businesses in the UK have accessed finance from its lending portal.