iDisclose, a Legaltech company which assists companies with legal documents including Form D and Form C, announced this week its offerings have expanded to include services enabling entrepreneurs accessing capital through crowdfunding offerings to file their required annual report, "Form C-AR," through the iDisclose platform. The company also announced it is launching services to help companies of all sizes with "Form ID" and "Form D" securities regulatory filings.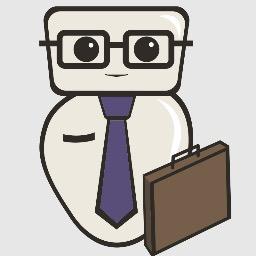 According to iDisclose, all companies raising funds through crowdfunding offerings under Regulation CF are required to file annual reports with the SEC. The company currently supports a number of the leading crowdfunding platforms by assisting entrepreneurs with the cumbersome process of filing Form C, and now Form C-AR. The platform offers a simple to use tool that helps reduce legal costs by simplifying the process to prepare regulatory filings for companies looking to raise capital.
"Form ID is the initial filing that grants companies access codes, to make filings, on the SEC's 'EDGAR' system. The iDisclose platform interacts directly with EDGAR and incorporates use of an online notary to facilitate ease of filing forms which require notarization. iDisclose makes the messy steps of filling, printing, notarizing, and rescanning forms into one smooth and seamless process."
iDisclose also reported that Form D is the filing required when companies raise capital through a 'private placement' offering under Regulation D. Thousands of filers making Form D filings each year will find the iDisclose interface to be both simple to work with and cost-effective compared with alternatives. Michael Knox, CEO of iDisclose, stated:
"For many companies, 2018 will be the first year they are required to file the Form C-AR and we are pleased to offer a service to simplify this process. In addition, we are pleased to continue expanding the regulatory filing services, offered by iDisclose, to help all companies raising capital to be fully compliant with the SEC rules," he said. In May 2016, the SEC adopted rules enacting the changes made under 'Title III' of President Obama's JOBS Act, opening the door for small companies to raise capital through approved crowdfunding platforms. iDisclose supports these platforms by providing a system to assist entrepreneurs in filling out complex legal documents and dramatically reducing the cost of legal review of the required filings."
Knox then added:
"The company believes there is a huge opportunity for technology to reduce the costs of legal services, particularly as it relates to small businesses and startups, and expects to continue expanding its product offerings to further support such companies."
The launch of iDisclose's Form C-AR, Form D, Form ID Services comes less than a month after the company appointed Knox as its new CEO and announced its Co-Founder and Crowdfund Insider Senior Contributor Georgia will now serve on its Advisory Board. Quinn has also join initial coin offering platform CoinList as General Counsel.