Fintech Remarks and Proposals from 2018 Two Legislative Sessions
March 3rd saw the opening of "2018 NPC & CPPCC: annual legislative and political advisory sessions" in China. Here are some fintech related remarks and proposals that we summarized from this year's sessions. (Source: 01Caijing)
1) Liu Yonghao (Chairman of New Hope Group Co., Ltd.): China's agriculture development is very scattered and individual scale is relatively small. At present, Chinese Fintech companies are actively exploring this new market. This will make great contribution to reduce agriculture cost and help boost the income of the peasants.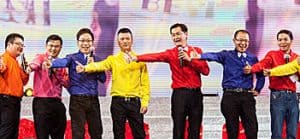 2) Pony Ma (Chairman and CEO of Tencent): Financial stability is the top issue that worries the leader of the emerging Fintech empire. Ma suggests to actively combat illegal financial activities by establishing joint-prevention and hierarchical response system.
3) Zhou Hongyi (Chairman and CEO of 360 Group): People should hold a much broader understanding of Fintech (or Internet Finance). It should not only include the financial activities itself, but also cover new technologies such as security, artificial intelligence, and big data which are used to help traditional financial institutions to digitize and optimize their services.
4) Zhang Zhaoan (Vice President of Shanghai Academy of Social Sciences): It is the time that we should establish a comprehensive assessment of market risks, institutional regulations and regulatory standards
5) Jiang Haoran (Chairman of Cashway Technology): At present, there are a number of technological loopholes in mobile payments and potential security risks in mobile smart terminals, mobile communication and mobile payment solutions, etc. Both research on mobile payment security and industry supervision are needed.
6) Ge Huayong (Chairman of China UnionPay): Chinese Fintech practitioners should embrace market openness and competition with open mind. China UnionPay will stick to the principle of Internalization and try to promote the establishment of "Electronic Payment Law."
7) Gao Jianping (Chairman of Industrial Bank): China should establish a sound framework for inclusive financial supervision, and present more supporting policies and measures
China should establish a sound framework for inclusive financial supervision, and present more supporting policies and measures #Fintech
Click To Tweet
Social Financing Mini Program LinkFinancier Secures Nearly Ten Million Yuan in Pre-A Round Investment
This week, LinkFinancier, a WeChat mini program, managed to get nearly ten-million-yuan Pre-A round investment from Aqua Ventures. According to the company, the newly raised money will be utilized in product development, function optimization and team expansion.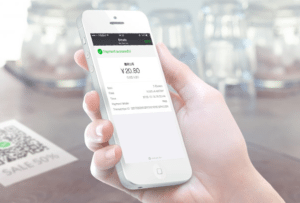 LinkFinancier is a mobile social financing and investment matching platform. Users must go through a real-name identity verification during the registration process. The platform offers 8 categories and 34 sub-categories to satisfy the users' investment and fund-raising demand. Users could contact their targeted person and further discuss the collaboration details.
At present, there are 3100+ financial institutions on LinkFinancier, covering securities, banking, trust, PE and other vertical financial sectors with the total deal reached exceeding 5000. Considering the demand of nearly 30 million financial industry participants, the potential of investment matching business in China must be enormous. (Source: Tuoniao.Fm)
SpherePay Receives US $5 Million Financing with Participation of Chinese Mutual Insurer Shuidihuzhu
SpherePay, a Singapore-based mobile payment application company, announced that it had received a new round of US$5 million financing. This round of investment was jointly funded by Shuidihuzhu, Feitongfanxiang Investment, BIB (Blockchain Investment Bank) and Halu Capital. SpherePay is a local mobile payment company in Singapore and currently covers three businesses including mobile payment,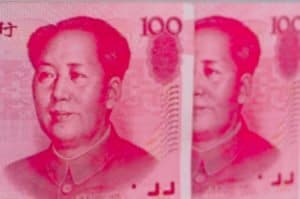 merchant discount and consumer installment, committed to creating a cashless payment platform in the Southeast Asian market.
Shuidihuzhu is a leading online mutual insurer in mainland China. In the future, Shuidihuzhou hopes to take advantage of SpherePay's network in Southeast Asia to promote itself and gradually march into the emerging mutual insurance market. According to a joint statement, the cooperation will start by integrate SpherePay's payment function into Shuidi Crowdfunding (the crowdfunding platform of Shuidihuzhu). (Source: Tuoniao.Fm)
SpherePay, a Singapore-based mobile payment application company, has received a new round of US $5 million financing #Fintech
Click To Tweet
LexinFintech Establishes a Blockchain Laboratory to Create its Own Hyperledger
Earlier this month, Shi Hongzhe, vice president of LexinFintech (NASDAQ:LX) , said that the corporation has established its own blockchain laboratory and would pay more attention to accelerate its innovation through this new systematic technology. To be more specific, LexinFintech is trying to apply multi-node shared ledger, or its own Hyperledger, to its own business.
Founded in 2013, this Nasdaq-listed Fintech group has three branches, including consumer financing platform Fenqile, market lending platform Juzilicai and online asset management platform Dingsheng Asset Management, creating an ecosystem of e-commerce, intelligent risk management and online lending. By September of 2017, registered users on LexinFintech has exceeded 20 million. (Source: mpaypass)
LexinFintech Establishes a #Blockchain Laboratory to Create its Own #Hyperledger
Click To Tweet
---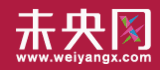 WeiyangX is the most influential website focusing on fintech in China. The site covers the latest news, industry data analysis, business practices, and in-depth fintech cases in fintech. WeiyangX is incubated by Fintech Lab. Founded by Tsinghua University's People's Bank of China (PBC) School of Finance in 2012, the Fintech Lab is the first and leading research entity dedicated to leading best practices, promoting interdisciplinary innovation, and encouraging entrepreneurship in the field of fintech through scientific research and innovative project incubation.