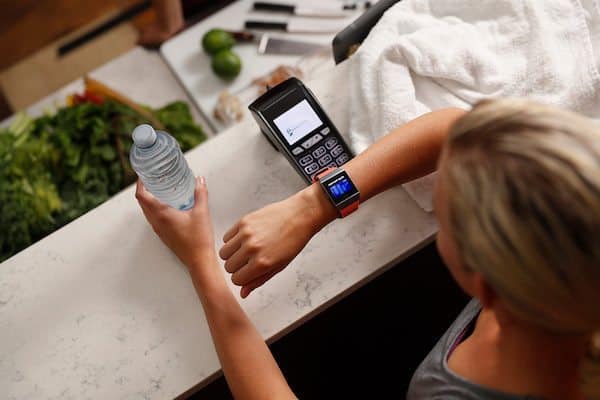 Sweden banking group Nordea announced on Tuesday it has launched a contactless payment solution through Fitbit and Garmin wearable devices. According to Nordea, this new service is part of an improved Nordea Wallet offering. It gives customers a quick, convenient, easy-to-use and safe way to pay when they are on the go.
Nordea also reported that the service will be available to all customers with a private Nordea Mastercard or Visa debit or credit card in Sweden, Denmark, and Finland. Nordea is the first Nordic bank to launch both Visa and Mastercard payments through Garmin Pay and Fitbit Pay. The new payment solution offers improved navigation, a new overview page, and support for card enrolment for wearable payment services. More features, such as a receipt storage functionality, will be launched soon. While sharing more details about the payment solution, Lars Boström, Head of Cards at Nordea, stated:
"We are delighted to join forces with best-in-class brands such as Mastercard and Visa in cards and Garmin and Fitbit in wearable tech to offer the easiest and fastest payment experiences to our customers through Nordea Wallet. Wearables such as Fitbit and Garmin are simple ways to make card purchases on the go, directly from your wrist. Now customers can head to the gym, go for a jog or just take a walk – without a phone or wallet – and still shop on the way home."
Marcus Bjärneroth, Nordic marketing Director for Garmin, then commented:
"We are excited and very glad over this possibility together with Nordea. We see that the market is rapidly maturing and more and more people want to use cashless solutions, both for safety and convenience. From the high number of our active sports and fitness customers, we see a desire to make both ordinary day-to-day activities and sports activities such as running, biking and golfing, for example, smoother and safer – avoiding the hassle of using cash or cellphones."
Nordea added that the solution's announcement is part of its ambition to deliver the best digital and mobile banking services to its customers and follows the recent launches of Samsung Pay (in Sweden) and Apple Pay.