Infosys (NYSE: INFY), a global consulting, technology and next-generation services firm, announced this week it will open its next Technology and Innovation Hub in Hartford, Connecticut, along with hire 1,000 American workers in the state by 2022.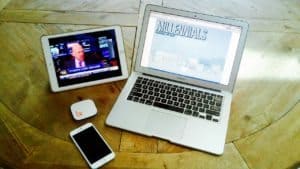 According to the company, the Connecticut Technology and Innovation Hub will have a special focus on insurance, healthcare, and manufacturing. Infosys also reported that the hub will bring it closer to its Connecticut clients and serve as the global hub for Infosys' Insurtech and Healthtech efforts. Infosys' investment in Connecticut is a continuation of the company's commitment to accelerate innovation for American enterprise by amplifying top local talent with the best global talent and shrink the IT skills gap in the marketplace.
Speaking about the new hub, Governor Dannel P. Malloy stated:
"Today marks yet another landmark day in Connecticut's economic development efforts, at a time when our investments are bringing new life and vigor to our Capital City. I am thrilled to welcome Infosys to Connecticut and congratulate them on their decision to establish a Technology and Innovation Hub in Hartford. Connecticut's tremendous assets and talent pipeline continue to attract high caliber companies to the state, and I look forward to the value that Infosys will bring to our business community."
Ravi Kumar, President of Infosys, also commented:
"We are excited to announce the expansion of our presence in Connecticut and to create 1,000 technology jobs in the state. This investment will further strengthen our ability to serve clients' needs throughout the New England region and expand the local workforce to help our clients compete in the rapidly digitizing insurance, healthcare and manufacturing sectors. Hartford's position as the Insurance Capital of the World, paired with Connecticut's world-renowned academic institutions, will place Infosys in close proximity to valued clients and accelerate the recruitment of highly-skilled local talent."
Infosys then added that the Hub will include insurance and healthcare labs that focus on smart underwriting, claims fraud, IoT, and Cloud, and will employ data security and data-sharing features to help Infosys clients comply with all applicable privacy laws while promoting innovation. Infosys will also leverage the Hub to train its employees and develop pioneering techniques with agile, development operations, cloud and information security projects.
Infosys notably inaugurated its first Technology and Innovation Hub in Indianapolis, Indiana and has already announced a Technology and Innovation Hub in Raleigh, North Carolina and a Design and Innovation Hub in Providence, Rhode Island.