Motive Partners, an investment firm focused on technology-enabled companies that power the financial services industry, announced on Wednesday it was opening of its new European Innovation and Investment Center in London. According to Motive Partners, the 14,000 sq. ft. space that will facilitate and drive collaborative projects between financial institutions and emerging fintech companies to create new forms of enterprise-ready technology solutions for the financial services industry.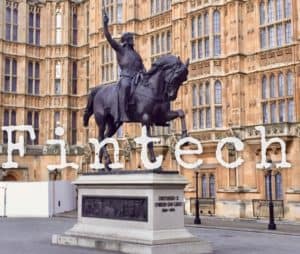 Motive Partners also reported that the new space will be a physical home for financial technology companies and teams focused on strategy and innovation from large firms including Allied Irish Bank, Bradesco, Emirates NBD, Mastercard and Royal Bank of Scotland. The financial institutions will gain exposure to new ideas, products, and up-and-coming talent that will help deliver their long-term innovation strategies. Speaking about the Center, John Glen, Economic Secretary to the Treasury and City Minister stated:
"I am committed to ensuring that our financial services sector continues to stay at the cutting edge of emerging technologies. Motive's new Innovation & Investment Centre is another example of our how our flourishing world-class financial sector continues to thrive, grow and fuel our economy into the future."
Charles Bowman, the Rt Hon the Lord Mayor of the City of London, also commented:
"London is an international hub of creativity in financial and professional services, with new and innovative fintech firms springing up here each and every day. Motive Partners establishing their European headquarters here is a reflection of this, and I look forward to watching the firm grow and applaud the positive impact they have across the UK, Europe and beyond."
Rob Heyvaert, Motive Partners Founder, added:
 "Working with the various actors in the new financial services ecosystem to deliver the next generation is an important opportunity for us. Facilitating global knowledge transfer and engagement from firms of all sizes and a broad spectrum of talent is exactly why we have launched our European Innovation and Investment Centre.  I look forward to working with the industry on our many exciting projects now and in the future."
Motive Partners was founded by Rob Heyvaert, former Chairman and Founder of Capco; Stephen C. Daffron, former Global Head of Technology & Operations at Morgan Stanley and former CEO at Interactive Data Corporation; Alberto Corvo, former PwC Capital Markets Technology leader and Mike Hayford, former CFO of FIS and President & COO of Metavante.