UK-based challenger bank Masthaven announced on Wednesday it has teamed up with financial service provider Intrinsic to expand distribution and enable more brokers to access to its products.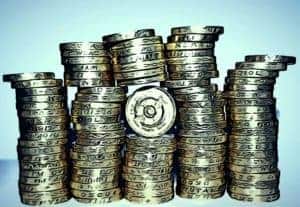 Launched as a retail bank in 2016, Masthaven now offers savings and lending products. It has also provided a flexible and personalized way to bridging loans and securing lending since 2004 The bank is authorized by the Prudential Regulation Authority and regulated by the Financial Conduct Authority and the Prudential Regulation Authority.
Masthaven was also named 'Best Bridging Lender' in the Coreco Awards (2017); 'Most Innovative Savings Provider' in the Moneynet Personal Finance Awards (2017 and 2018); and 'Best Specialist Lender' in the Moneynet Personal Finance Awards (2018). Masthaven Finance featured in 2015's The Sunday Times' Virgin Fast Track 100 (at number 81). Masthaven Bank was ranked 240 in Financial Times' FT1000 list (2017).
According to Masthaven, the partnership with Intrinsic comes during a growth period for the bank following its transition to bank status in 2016. Masthaven has also launched several new products aimed squarely at the niches driving demand in the specialist sector, across first and second charge residential and buy to let lending. Speaking about Matt Andrews, Managing Director of Mortgages, Masthaven, says:
"Intrinsic is one of the largest UK networks in the industry and is highly regarded. As we continue to grow the specialist lending market, high quality distribution is going to be vital and we are confident that Intrinsic will be a great partner for Masthaven as we develop our mortgage proposition. Masthaven's mission is to make the specialist market more accessible for brokers and customers alike, and expanding distribution is vital to that effort. Customers that don't fit the High Street cookie cutter approach to underwriting absolutely need support from the right adviser and Intrinsic is perfectly placed to deliver on that demand."
Gemma Harle, Managing Director, Intrinsic Mortgage Network, added:
"We are delighted to launch with Masthaven, who will make a great addition to our provider panel. Our advisers have already expressed interest in having them on board as they offer an impressive range of residential mortgages."