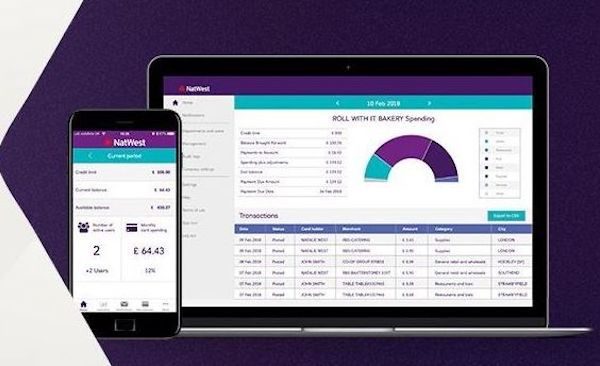 NatWest has formed a partnership with SpendLabs to launch its new ClearSpend mobile app for business spending. ClearSpend is described as a free mobile app for NatWest Commercial Card customers that allows businesses real-time visibility and control of their company card spending. The app is officially being launched following a trial run which featured more than 100 customers in 2017. While sharing more details about the app, Alison Rose, CEO of Commercial and Private Banking at NatWest, stated:
"Administering a commercial card programme can be ineffective and time consuming, as customers do not always have access to the up to date information businesses need and customers are often required to call a help desk to make simple account changes. ClearSpend aims to solve that problem and I'm delighted that we're now able to make it available to all of our NatWest Commercial Card Customers.Throughout the pilot we've made a number of improvements and hope the changes will continue to help customers to more effectively manage their commercial cards and expenses. We will continue to develop the app as we go to make sure it is supporting businesses in the best possible way and helping them to operate safely and securely."
ClearSpend will be available for NatWest, Commercial Card customers on iOS, Android, and web browser.