Swiss Blockchain startup Proxeus has added the first two members of its Advisory Board:  Dr. Christian Katz, former CEO of the SIX Swiss Exchange, and Aaron McDonald, cofounder and CEO of blockchain studio Centrality.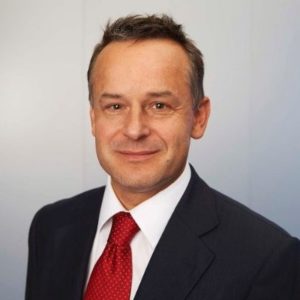 Katz is described as a prominent figure in the Swiss financial world. From 2009 to 2015 he ran the SIX Swiss Exchange (Switzerland's primary stock exchange), and sat as a member of SIX's Executive Board.
Prior to this, Katz held positions at Goldman Sachs and JP Morgan Chase & Co. He also served as Vice Chairman of securitized derivatives exchange Scoach and European index leader STOXX.
Building on its strong entry into the blockchain marketplace following its $25M silent ICO, Proxeus has announced the first two members of its advisory board. Representing both deep experience in finance and cutting edge understanding of blockchain, Proxeus will benefit greatly from the insight and experience offered by its advisors.
Aaron McDonald is the founder and CEO of Centrality – a successful Blockchain company. McDonald is an advisor, co-founder or board member of more than 20 blockchain companies including some of the largest in the industry globally such as SingularDTV.
Proxeus recently completed a "silent" initial coin offering (ICO) raising $25 million. The company also won the Swiss Fintech Award for "Early Stage Startup of the Year 2018."
Antoine Verdon, cofounder of Proxeus, welcomed the two advisors to the group. The move helps to burnish the image in the hot blockchain / ICO space.
Katz commented on the announcement sayin, "Proxeus is building the next frontier in the blockchain economy, by linking the current traditional business processes with the advantages of the new technology in a neutral, easy-to-use way.."
Proxeus is a "workflow engine and document generator" that enables users to create Blockchain applications by inputting information and building workflows without the need to learn a new programming language.  Proxeus recently announced a partnership with a military grade data storage facility as it seeks to provide enterprise level services as more businesses migrate to a blockchain based work environment.