Cross-Border Payment Company iPayLinks Wins Hundreds of Million-Yuan B1 Round of Financing led by Tencent
On March 28th, cross-border payment company iPayLinks announced that it had completed, at the beginning of this year, a hundreds of million-yuan B1 round of financing led by Tencent and followed by Legend Capital.
iPayLinks was established in January 2015 and is headquartered in Shanghai. It is a provider of cross-border commercial integrated service solutions and is committed to providing comprehensive cross-border services and derived financial services and solutions.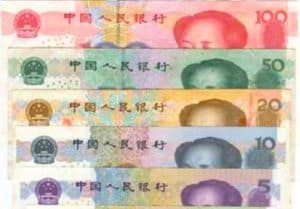 At present, the company has won several industrial licenses and qualifications (e.g. VISA QSP License & MasterCard PF License). iPayLinks mainly serves China's Internet companies operating overseas which come from industries like cross-border e-commerce, outbound tourism, oversea education and virtual games.
It is reported that this is Tencent's first investment in cross-border payment startups in the domestic financial technology industry. In May 2017, Tencent led a $13 million Series A round of financing towards Australia's cross-border payment and financing company, Airwallex. (Source: 01Caijing)
[clickToTweet tweet="Tencent makes first investment in a cross-border payment startup in the domestic #Fintech industry" quote="Tencent makes first investment in a cross-border payment startup in the domestic #Fintech industry"]
QR Code Payments will be Accepted in all Beijing Subway Stations this May
According to RuubyPay Co., Ltd, the official ticketing platform of Beijing Subway, QR codes payment will be accepted in all Beijing subway stations this May.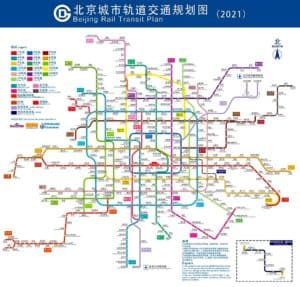 The new function is expected to be fully tested in the middle of April. During the pilot period, anyone is welcomed to apply for the test and send the invitation to their friends and families. When officially launched in May, it will not be a dream for Beijing subway passengers to commute simply with their smartphones every day. (Source: The Beijing News)
[clickToTweet tweet="QR Code Payments will be Accepted in all Beijing Subway Stations this May #Fintech" quote="QR Code Payments will be Accepted in all Beijing Subway Stations this May #Fintech"]
Credit Product of JD Finance is Added to the PBOC's Consumer Credit Rating System
Early this week, JD Finance made an official announcement that their credit product(e.g. JD IOU)has been added to the PBOC's consumer credit rating system. In other words, consumers make in-time repayment of JD loans will help themselves to gain credit scores.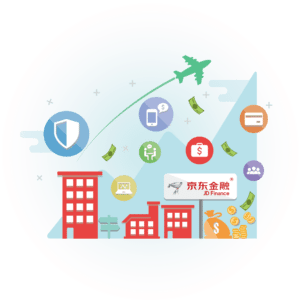 A consumer credit report is a credit file issued by the Credit Reference Center of People's Bank of China (CCRC) which is a reflection of an individual's credit situation with information on his/her debts and repayments, compliance with financial contracts and abidance by civil laws. It records and integrates an individual's credit performance in an objective way, and shows a comprehensive, accurate and updated picture of such individual's credit status.
Usually, a consumer credit report is used by lending institutions for the purposes of credit acquisition and management. It can be also accessed as part of pre-employment background checks, pre-rental background checks, etc. Banks, prospective employers and others may access an individual's credit report with the consent from the individual concerned. It can be regarded as an individual's "economic ID card". (Source: IT Home; PBCCRC)
NIFA Issues a Self-Discipline Convention for Debt-Collection Practitioners
On March 28, the National Internet Finance Association (NIFA) issued the long-waited "Self-discipline Convention for Internet Finance Debt-collection".
The five-chapter convention is mainly applying to regulate the behavior of overdue debt collection within the Internet Finance industry by establishing several basic principles (e.g. observing laws and regulations, prudential regulations, protecting privacy, and strict self-discipline). In other words, the document outlines a framework of debt-collection regulation in terms of discredited punishment, business management, personnel management, information management, outsourcing management, and complaints.
Besides, specific provisions have been made in such areas as handling and clarifying the positive and negative lists of debt collection activities and setting up enforcement and disciplinary mechanisms. (Source: 01Caijng)
---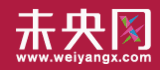 WeiyangX is the most influential website focusing on fintech in China. The site covers the latest news, industry data analysis, business practices, and in-depth fintech cases in fintech. WeiyangX is incubated by Fintech Lab. Founded by Tsinghua University's People's Bank of China (PBC) School of Finance in 2012, the Fintech Lab is the first and leading research entity dedicated to leading best practices, promoting interdisciplinary innovation, and encouraging entrepreneurship in the field of fintech through scientific research and innovative project incubation.