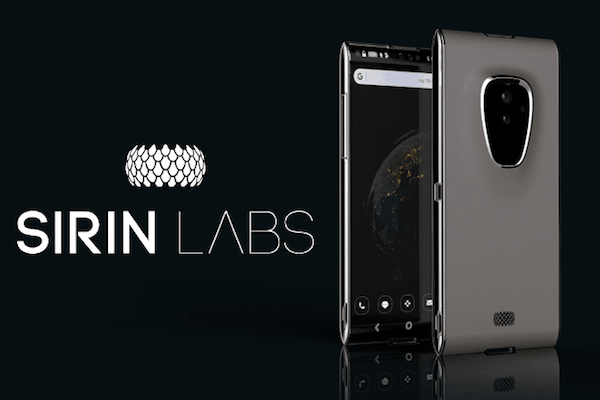 Smartphone manufacturer Foxconn has recently announced that one of its subsidiaries is now set to build what is believed to be the first blockchain smartphone for Sirin Labs. According to Sirin Labs, the Finney blockchain smartphone is designed to store and use digital currencies such as bitcoin for fee-less transactions.
According to Bloomberg, the Finny smartphone is also designed to help users securely store and use digital coins and in order to prevent theft, the users will have to keep the coins on a special memory stick, which will b accessed through usernames and passwords. Matt Suiche, founder of security provider Comae Technologies, a partner of Sirin Labs, also revealed to the media outlet:
"It looked like the phone design was designed to stand out visually — to make it more appealing to the public from a sales point of view. But it always makes it easier to identify targets."
The Finney manufacturing news comes just a couple months after Sirin secured $158 million through its initial coin offering (ICO). The smartphone is currently set to ship in as early as October 2018 and the company plans to sell the Finney in eight new stores that are located in "most active" cryptocurrency communities, which are Turkey, Vietnam, Kazakhstan, Tel Aviv, Berlin, Seoul, New York, and Tokyo. CEO of Sirin, Moshe Hogeg also reported to Bloomberg that he and his team hope to sell the Finney through mobile carriers eventually. Hogeg previously stated:
"Our goal is to standardize blockchain technology while maintaining a simple and friendly user experience. Blockchain trade and cross-platform experience is anything but seamless these days. Together with Status, and additional strategic partners, we will develop a secure, open-source OS so tokens and transitions are seamless and fee-less to the user, which will speed mass adoption of this technology."
Sirin then noted that over 250,000 units have already been preordered. The company is planning to ship anywhere between 100,000 and a few million units of the phone this year. Bloomberg also reported that Sirin is hoping to license its technology to other phone manufacturers, with such software deals could push down the price of the smartphone from $1,000 to as little as $200.