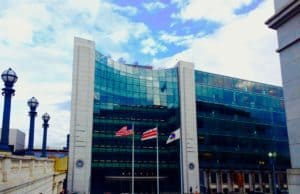 The Securities and Exchange Commission (SEC) has scheduled a roundtable to discuss thinly-traded exchange-listed securities, both equities and exchange-traded products. The roundtable will take place on April 23 at the SEC's headquarters at 100 F Street, NE in DC. The roundtable is open to the public and will be live streamed on the SEC site. The event seeks to identify potential improvements that might be considered to the market structure for these securities.
The SEC notes that smaller companies play an essential role in our economy.  Currently, there is a single equity market structure for all National Market System (NMS) securities, large and small, liquid and illiquid.  The SEC staff is interested in views from market participants as to whether targeted changes should be made to optimize the market structure for thinly-traded securities.
The debate surrounding non-exchange listed securities frequently includes a discussion on liquidity challenges for both market makers and issuers. Liquidity for crowdfunded securities remains a pressing concern.
The agenda has not yet been released by the SEC but should be made available in coming days.