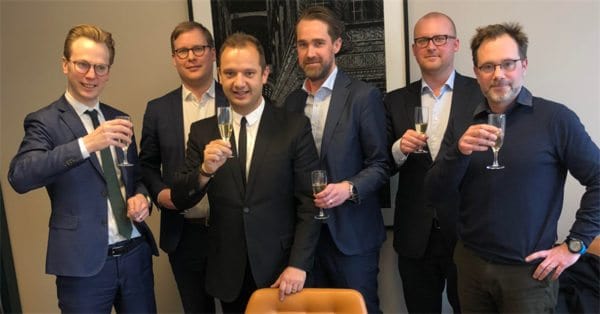 Investment crowdfunding platform FundedByMe has acquired Laika Consulting AB, a communications agency that focuses on the financial industry including investor relations. Specific terms of the deal were not released but company representatives indicated the purchase was completed via a combination of cash and the issuance of new shares by FundedByMe AB. FundedByMe did state the combined operation expects revenue of about 40 million in the first joint fiscal year.
FundedByMe added that the combined entity will consolidate investor relation services and "major initial public offering business" that will be a "lucrative strategy for the company onwards." The investment network of FundedByMe will gain in the acquisition with the combined entity claiming around 250,000 potential investors – the largest in the Nordic region. The strategic move is part of FundedByMe's vision to provide a wide range of financial services as all forms of finance migrate online.
COO Tobias Berglund, who has been in the Laika management team since launch in 2004 will become the CEO of Laika and the COO of FundedByMe. Peter Sundberg is appointed COO of Laika Consulting.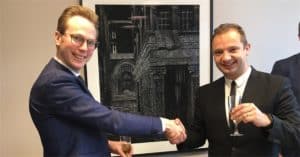 Daniel Daboczy, CEO and co-founder at FundedByMe, said that Laika is particularly well positioned in the financial communcations space. FundedByMe has worked with Laika since 2012.
"…we have seen over the years that we have similar ambitions, visions and attitudes; namely to improve and change parts of the old inefficient financial world. In our company's growth, we look at this acquisition as a very interesting step, and we estimate that the consolidation will be beneficial and feasible and lead to synergies that can be measured through cash flow, efficiency and growth."
The consolidation of the corporate services is expected to generate major synergies. Investor Relations is an area where Laika has a well established business. In addition, the company has an extensive knowledge in the public listing process – a focus of FundedByMe.
"Laika Consulting was one of the first companies in Sweden to work with crowdfunding when we established the brand in 2004. I look forward to follow the company's growth closely. A combination of Laika's expertise in listed companies, together with FundedByMe with its international and digital presence, can create new opportunities for growth," stated Laika's current CEO, Ingmar Rentzhog, who will continue to work on strategic client projects for FundedByMe and Laika Consulting in part-time.
The majority of his time will focus on climate change through the newly established company, "We Don't Have Time", as a CEO and founder.
FundedByMe has recently presented statistics from 2017 showing that 45% of all investments made through the platform are made by women. The company has an ambition to educate and invite a greater proportion of female investors. Therefore, Feminvest, one of Laika's investment networks, is an additional strategic complement to an expanding FundedbyMe.
In a note to platform users, Daboczy explained;
"For you as a client this means that we have more muscle to help you. For you as an investor this means that we have more services to offer like investor-relations and for you as a shareholder in FundedByMe this means that we just took a major step forwards as a company."
In 2017, FundedByMe had a loss of SEK 5.8 million, compared to SEK 10.5 million the previous year, a decrease of about 55 percent. The company's goal is to generate profit in 2018. The company also has a strong growth in the number of successfully closed campaigns for 2018. This year, the company has closed 14 campaigns compared with a total of 33 for 2017.

FundedByMe has listed approximately 470 companies from 25 different countries with successfully funded topping €51 million. FundedByMe is headquartered in Stockholm, Sweden, with a local presence in Dubai, Finland, Malaysia, Poland and Singapore.

Sponsored Links by DQ Promote