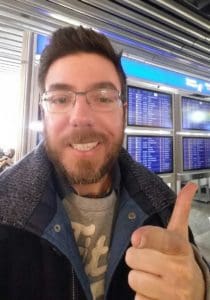 Yes, we are still here, not gone actually … stated SaveDroid CEO and founder Yassin Hankir.
SaveDroid in a bizarre PR stunt vaporized its website alleging the company had fled along with the gains of its recently completed initial coin offering. The internet erupted into collective anger as backers searched for Hankir to bring him to crypto-justice.
But today, the SaveDroid website is back online and Hankir has posted a YouTube video attempting to explain their actions.
Hankir apologized for the "drastic campaign" that caused the uproar. Hankir said it was "not a prank" nor was it designed to "play around with anyone." His intent was to convey a message for the whole ICO industry. They did it to bring awareness to ICO scams. But really? Perhaps there was a better messaging solution? Hankir at least needs an extended stay in detention or something.
You can watch the SaveDroid mea culpa video below.
Sponsored Links by DQ Promote