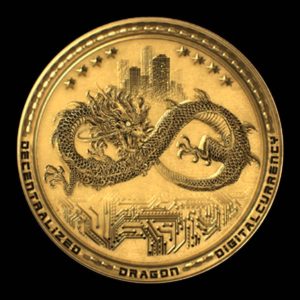 This past week the Monetary Authority of Macau issued a warning that virtual currency is not legal currency.
Stating that "recently, the media reported that companies had virtual currency subscription activities in Macau. The Macau Monetary Authority reminded local residents that virtual currency is a "virtual commodity" and is not a legal currency or financial instrument. Attention should be paid to preventing fraud or being exploited for criminal activities."
The regulator reaffirmed any institution that provided regulated financial services through any means without authorization, such as currency exchange, cross-border fund transfer or the provision of financial trading platforms, will violate the relevant provisions of the "Financial System Legal System."
Additionally, the  has formally requested all banks and payment agencies to provide direct or indirect participation or provision of any financial services related to virtual currencies, including the use of virtual goods as trading currencies. In addition, the HKMA has repeatedly urged the public through the media to be careful and pay attention to risks.
A report in SCMP connects the public warning by Macau with the Dragon Coin and its initial coin offering (ICO) that courted notoriety almost from the beginning. As the ICO was announced in 2017, reports circulated that the company was associated with Triad Gangster "Broken Tooth" Wan Kuok-koi who showed up at the Dragon Coin launch.
To further muddy the waters, a recent NYT article connected the now vilified firm of Cambridge Analytica and the Dragon Coin ICO.
The SCMP report states;
"The warning comes in the wake of revelations that Macau Dragon Group, a firm associated with "Broken Tooth" Wan Kuok-koi, employed the British company, Cambridge Analytica, to promote Dragon Coin, a new virtual currency created to help gamblers transfer money to Macau casinos."
It should be noted that Chris Ahmad, CEO of Dragon Coin, told CI near the time of the ICO launch that Broken Tooth was "not associated with [Dragon Coin] in any way."
The NYT report claims that documents associated with Dragon Coin co-founder Paul Moynan listed Broken Tooth "as the sponsor of the initial coin offering."
Additionally, the NYT references Brittany Kaiser who was an employee of Cambridge Analytica until last February. Today, she has become a vocal detractor of the firm. But listed on the Dragon Coin website today is none other than Kaiser who has apparently been aiding the ICO as an advisor.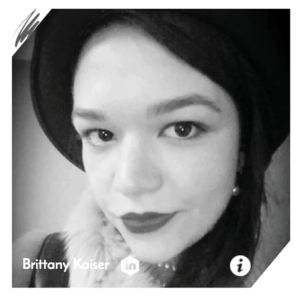 On the Dragon Coin site, Kaiser is described as a "Director of Business Development at Cambridge Analytica where she leads in identifying and driving growth of new projects, such as helping blockchain companies in using predictive modeling to target investors for token sales." The site also states that Kaiser is an advisor for other "high level blockchain projects in Asian and Latin America."
Earlier this month, Dragon Coin announced it had made history with the "Physical Asset Acquisition Using Dragon Coin (DRG)," an event that is in contrast to the statement on virtual currencies by the Macau authorities. Few details beyond the claim it had used DRG to acquire a Limited Company in Hong Kong were revealed.
Ahmad was quoted on the apparent acquisition using the DRG currency;
"An achievement of this magnitude is a true testament to the acceptance and adoption of digital currencies globally. The team has been hard at work, and having the Hong Kong based vendor accept DRG, which is still in its infancy, as a payment method for buying a physical asset, marks a major achievement for Dragon."
The unnamed vendor stated;
"When Dragon expressed their wish to purchase my company with their digital currency, I gladly accepted this novel payment method and amazingly this transaction was smooth sailing."
This whole saga delivers more questions than answers.