UK fintech Finastra announced on Tuesday its blockchain-based solution, Fusion LenderComm, is now commercially available as an app on R3's Corda platform for financial institutions operating in the syndicated lending market. The launch was announced at the LSTA Operations Conference in New York. Finastra reported that following a pilot, the solution is proven to streamline information exchange between agent banks and lenders, driving transparency and efficiency in the syndicated loan market.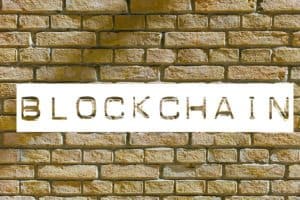 According to Finastra, the solution enables financial institutions acting as agents to publish loan data to the ledger and extend self-service capabilities to lenders. Through their own portal, agents can define and then publish lender-specific deal position data to Fusion LenderComm, so individual lenders can drill down into the data without needing to query positions by phone, fax or email, as is typical today. Fusion LenderComm digitizes communication with lenders – driving efficiencies in the process, saving agents time and money, and eliminating operational risk. 
While sharing more details about Fusion LenderComm, Simon Paris, Deputy CEO at Finastra, stated:
"The successful completion of the Fusion LenderComm pilot – which included some of the leading syndicated lenders in the world – demonstrates strong momentum towards gaining critical mass for a global marketplace for syndicated lending and loan trading. We're excited to be able to bring this to the wider market today. Our continued investment in technologies such as distributed ledger reinforce our commitment to working alongside other innovators, to bring our clients leading edge solutions that solve their most pressing operational challenges."
 Frédéric Dalibard, Head of Digital for Corporate and Investment Banking at Natixis, which is one of the banks taking part in the pilot, said:
"As a leader in the syndicated loan market, Natixis is always eager to provide a best-in-class customer experience to its clients. By allowing the sharing of syndicated loans position data more efficiently between loan agents and participants, Fusion LenderComm addresses a key pain point by automating the costly manual processes traditionally involved in such sharing of information. It has been a pleasure to work with Finastra and R3 on this groundbreaking initiative."  
 David E. Rutter, CEO at R3, then commented:
"This is an enormous milestone for blockchain. As the first CorDapp to go live on Corda, Fusion LenderComm is a true example of how inefficient and time-consuming processes can be transformed through the power of blockchain technology. Fusion LenderComm is designed to be fully interoperable with other CorDapps, allowing market participants to achieve further efficiencies and revolutionize the way they operate across different business functions." 
Fusion LenderComm is now available as a "low-cost" service for financial services institutions acting as agent banks, using Fusion Loan IQ, a syndicated loan servicing platform. However, the Fusion LenderComm platform is an open utility for all institutions involved in syndicated lending, regardless of the loan servicing software in use.