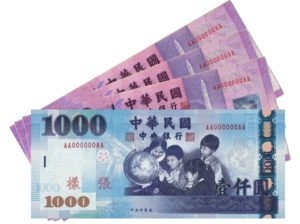 The Asia Times has reported that Taiwan will introduce new rules for the regulation of crypto industries by November 2018.
Taiwanese Justice Minister Chiu Tai-san announced the plans at an anti-money laundering conference hosted last week by the Taiwan Financial Services Coalition after the Coalition consulted with two operators of Taiwanese cryptocurrency exchanges earlier in the month.
The Minister is seeking to clarify rules in the country ahead of an Asian Pacific Group anti-money laundering conference to be hosted by Taiwan in the fall.
The article states that Taiwan has been largely neutral so far in its stance towards cryptocurrencies, exchanges and ICOs. According to Gu Lixiong, Chairperson of the Financial Supervision and Management Commission (FSC), the country will focus its regulating of Bitcoin and crypto towards the prevention of money laundering.
Though the article says that Taiwan's stance is relatively neutral in comparison to the "hub" approach taken by Japan, Hong Kong and Singapore and the "crackdown" approach adopted in China, India, and Thailand, the article also reports that, under Taiwan's current anti money laundering (AML) framework, banks are required to report accounts using Bitcoin as "high-risk clients" to the FSC.
Asia Times also says that Taiwan's Financial Supervisory Commission chairman, Wellington Koo, told the Taiwanese parliament late last year that the FSC would not seek to mimic China's outright ban on digital currencies.
This is despite some concern that Taiwan "could be awash with Chinese crypto funds" pushed out of China after its recent industry-wide crackdown. According to the Times, China has now turned its focus to "quashing" peer-to-peer crypto trading in online chat groups.