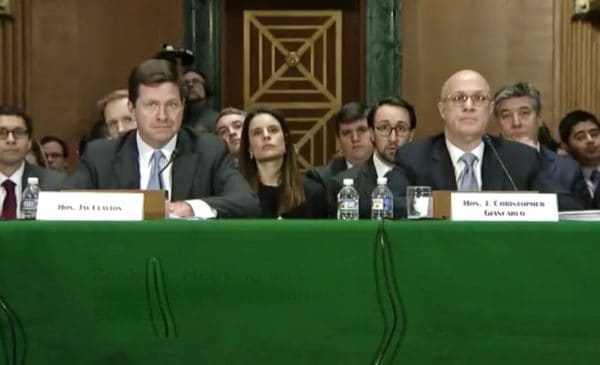 ---
According to a WSJ report, regulators are engaged in a debate as to whether Ether and other cryptocurrencies are in fact securities.
While Bitcoin has been more clearly defined as a commodity, the rest broader universe of cryptocurrencies remain in limbo.
The advent of Ethereum and its ability to create bespoke tokens ushered in a new era of digital currencies / tokens. Most purchasers of the hundreds of cryptocurrencies purchase these digital assets with the intent of speculating on generating a gain on the price. But is that sufficient to determine almost all cryptocurrencies should be regulated just like a share in a company?
Reportedly, officials from the Securities and Exchange Commission and the Commodity Futures Trading Commission are having a powwow on Monday to debate the future of digital assets.
There have been other reports of regulators and industry participants hunkered down discussing what to do with the burgeoning ICO market.
Next Monday, May 7th, a group of SEC and CFTC officials will discuss whether or not Ether should be classified as a security. The outcome has huge implications for the future of tokens: either a categorical crack down, or a shift in the legal landscape. https://t.co/LmBICmE9Ld

— Katherine Wu (@katherineykwu) May 1, 2018
Apparently some of the discussion splits between the two regulators. The SEC is hot to define all Crypto as securities and thus bound by decades of law. The CFTC has taken a more welcoming approach being more inclined to embrace Fintech innovation and change in general.
It will be interesting to hear if anything comes from this regulatory hook up session.