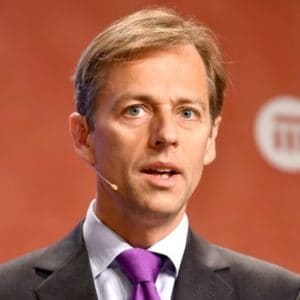 The Governor of the Bank of England, Mark Carney, has appointed Huw van Steenis as a Senior Adviser on the long-term future of the financial system. According to the Bank, van Steenis will work with colleagues from around the Bank to deepen its understanding of a number of major issues, including the prospects for new financial technologies – IE Fintech. His work will seek to better serve UK household and businesses, the implications of the further growth and integration of major emerging economies for cross-border financial flows, and the challenges and opportunities arising from the transition to a low carbon economy.
"Huw van Steenis's vast experience of both the asset management and banking industry, together with his track record of taking the long-term view on the major structural forces driving the economy, will be invaluable to us in developing our thinking on what the financial system of tomorrow might look like," stated Carney. "I greatly appreciate his decision to move into public service and look forward to working with him."
The Bank of England has been noticeably receptive to embracing certain Fintech innovations. This is in contrast to some of the Bank's global peers.
van Steenis most recently served as Global Head of Strategy at Schroders. Previously, he was Global Head Banks and Diversified Financials research at Morgan Stanley. According to his LinkedIn profile he is part of the World Economic Forum Disruption / Fintech group.
His appointment is expected to last between six and nine months.