The Monetary Authority of Singapore (MAS) announced on Tuesday that the third edition of the Singapore Fin Festival will be held on November 12th through the 16th. The organization reported that this year's festival will include two new "elements," which are the following:
Artificial Intelligence in Finance Summit: Will explore emerging AI solutions in trading, investment management, customer service, and risk management. It will also include discussions on quantum computing as well as governance and ethics in the application of AI.
MAS also noted that popular segments from previous editions of the Festival will be refreshed and enhanced:
FinTech Conference & Exhibition: The three-day programme will cover nine broad topics – Future of Banking, InsurTech, Capital Markets, Infrastructure Financing, Blockchain and Distributed Ledger Technology, Payments, Cyber Security, RegTech, and Financial Inclusion. This year, early bird ticket holders will be given special access to distinguished speakers in special "behind the scenes" sessions.
FinTech Investor Summit: This year's Summit has been enhanced to include two components:

FinTech Deal Day: Introduced at last year's Festival, Deal Day will continue to facilitate fintech investment deals. This year, customized research reports will be produced by leading research houses on the participating fintech companies so that investors will be able to access good-quality information on these companies.
MATCH (Meet ASEAN's Talents and Champions): A new segment that aims to facilitate deal-making by showcasing next-generation ASEAN start-ups and enterprises across all sectors, and connecting them with potential investors.
Global FinTech Hackcelerator

:

 This year's programme will invite fintech solutions in four areas, which are Financial Inclusion, InsurTech, RegTech/SupTech, and General.
FinTech Awards: The award categories have been revised to allow for more participation from ASEAN countries. A PitchFest component will be held across ASEAN countries, where promising FinTech companies will pitch their implemented solutions. Up to five winners from each country will get free tickets to the Singapore Fintech Festival.
Innovation Lab Crawl: This island-wide event will be extended to two days to allow visitors to spend more time at the innovation labs across more than 20 financial institutions to discover the latest fintech creations.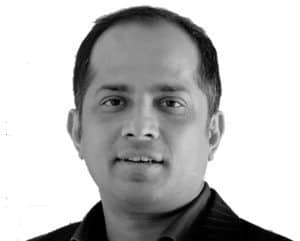 Speaking about the festival, Sopnendu Mohanty, Chief Fintech Officer of MAS, stated:
"The Singapore Fintech Festival has grown in scale and scope over the past two editions, and has contributed to the growth of the FinTech ecosystem in Singapore and the region. We look forward to welcoming FinTech players and stakeholders from all over the world to Singapore, and to work with them to create new value and promote financial inclusion through innovation, digitalization, and connectivity."
The week-long Singapore FinTech Festival is notably organized by MAS in partnership with The Association of Banks in Singapore and in collaboration with SingEx Holdings.