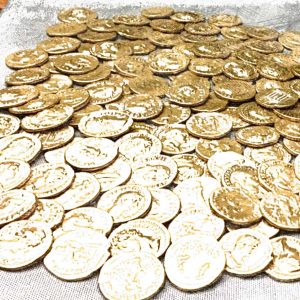 As has been widely rumored, Goldman Sachs finally has outed itself regarding its cryptocurrency ambitions of launching a digital assets trading desk. NYT spoke to Goldman Sachs executive Rana Yared, who is helping set up the operations, who said that Bitcoin is not a fraud – in contrast to some other banking executive pronouncements;
"It resonates with us when a client says, 'I want to hold Bitcoin or Bitcoin futures because I think it is an alternate store of value,'" stated Yared.
It was previously reported that Goldman had hired Justin  Schmidt to enter the land of digital assets. Prior to that announcement, numerous rumors had cropped up that Goldman was researching a crypto desk.
Much of the discussion has surrounded the hesitancy of traditional banks entering the crypto security sector. The fact that the Grande Dame of investment banking is entering the sector pretty much means everyone else will follow.
And why not? Institutional demand for trading in cryptocurrencies is rising dramatically. The highly volatile market lends itself to speculation similar to any other commodity or tradable event. If you can trade weather futures you certainly should be able to trade Bitcoin and other digital currencies. This simply makes sense.
In the end, this is just another step in the path to legitimization of digital assets as legal investment vehicle.