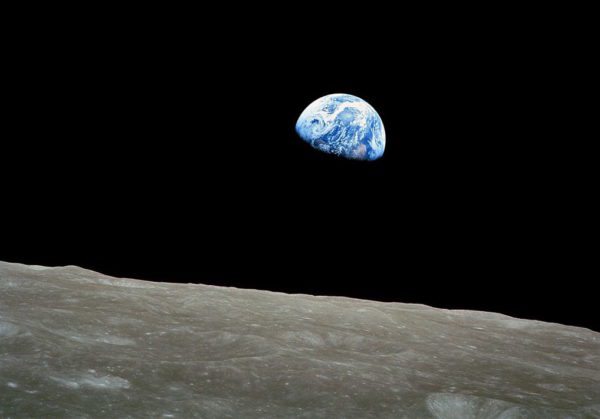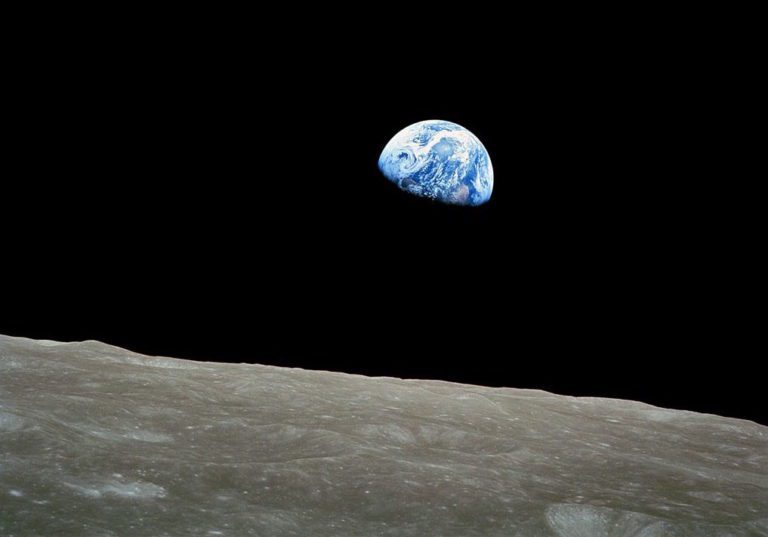 Right now, overhead, four satellites broadcasting the Bitcoin blockchain drift in the Earth's atmosphere over North and South America, Africa and Europe. Only East Asia, Australia and Polynesia are still dark.
The presence of Bitcoin satellites in the atmosphere was announced August 15th, 2017 by Blockstream's Adam Back.
Blockstream is one of the companies funding Bitcoin Core development and building extensions on the network including a forthcoming 'Liquid' sidechain.
Adam Back is a British cryptographer and "cryptography-hacker" who invented the hashcash proof-of-work system used by Satoshi Nakamoto in Bitcoin.
Blockstream satellites could theoretically allow the four billion people on the planet with low-to-no Internet to access the Bitcoin network and transmit money in any of the areas covered. The cost of connecting a Bitcoin node to the network? About $100 US.
The Blockstream website states that the satellites use, "the latest open-source Software Defined Radio technologies," which, along with the satellites themselves, "offer a breakthrough in the cost-effectiveness of satellite communications":
"Over the course of a month, a Bitcoin node downloads approximately 8.7 GB (gigabytes) of new blocks. As the cost of many internet connectivity options throughout the world is often based on how much data is transferred, running a full Bitcoin node can be an expensive venture. Until now… Blockstream Satellite…enables people to receive blocks at no cost, allowing more people to utilize Bitcoin and participate in the Bitcoin network."
Back told the audience at a recent conference in Toronto that Blockstream Satellite-accessing nodes are immune to Internet connectivity failures and will only experience a slight delay before re-synching if one of the network nodes fails. "Peer-to-peer networks like BTC can route around failure…(which) prevents any participating node from becoming isolated or partitioned," states the Blockstream website:
"Anyone in the coverage area with a small satellite antenna and an inexpensive USB receiver can receive these blocks and ensure that their (Bitcoin) node is always in sync."
Forbes contributor and Hong Kong resident Leonard Weese has written that the satellites could help Chinese citizens to bypass their country's ban on Bitcoin, a ban partly enforced by heavy-censorship of the Internet there.
The Blockstream website does not explain why the satellite intended to close the hole over China has yet to be launched.
Reese reported that in 2015, Jeff Garzik of Bloq announced his company would send 24 satellites into space to create Bitcoin "network redundancy."
According to Weese, the project never happened, but Bloq did rent satellite frequency from other providers.
Another company called MinerOne, who are preparing an ICO (Initial Coin Offering) procedure in which they hope to raise $200 million dollars to start a massive mining operation in Sweden, recently used a balloon to briefly launch a Bitcoin miner into space.
---
https://www.youtube.com/watch?time_continue=3&v=1-mXGSqtvCQ
While Bitcoin mining in space is not particularly required at this time, the incident did constitute an admirable instance of spectacle PR.
For the record, the cryptocurrency mining sphere is notoriously rife with scams and pyramid schemes and it is important to say that MinerOne's mention here is not an endorsement. ICOs also typically grant zero rights to investors.
[clickToTweet tweet="While #Bitcoin mining in space is not particularly required at this time, the incident did constitute an admirable instance of spectacle PR" quote="While #Bitcoin mining in space is not particularly required at this time, the incident did constitute an admirable instance of spectacle PR."]
Participants in a Reddit forum have examined the MinerOne company's proposals. One commented about whether the returns on simply buying Bitcoin are better than those generated by mining through a third party:
"They sell it as if mining is somehow less risky than buying BTC. This is in fact not true and perhaps more risky because you are exposed to the risk of ASICs going obsolete, completely blowing up your initial investment. But there is one scenario where mining is less risky. Thats when BTC drops. If you buy at $10k and you hold down to $5k, you lose. But if you mine and systematically sell it, you can break even from 8 months to 16 months. There will still be a break even point if you mine even if prices fall."
Sponsored Links by DQ Promote