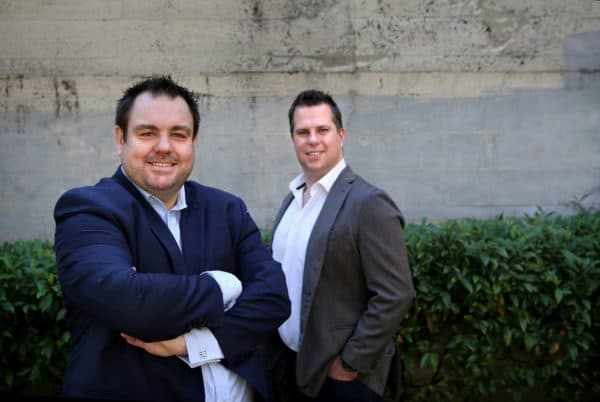 Brad Kitschke has been selected as the new CEO of FinTech Australia. Kitschke follows in the footsteps of founding CEO Danielle Szetho who announced her resignation earlier this year. Sarah Worboys acted as interim CEO during the executive search.
Kitschke has a history of working with the government on public policy. From 2104 to 2017, Kitschke was the Head of Public Pooicy and Government Relations for Uber. Prior to that, he was the Executive Director for the Australian Sporting Goods Association (ASGA). As FinTech Australia consults frequently with government officials one would expect his skill set should assist in navigating innovation friendly laws.
Kitschke said it is a tremendous honor to lead an organization that has done so much in such a short time.
"FinTech Australia has established itself as a credible and consistent policy voice, along with a fantastic connector and promoter of the fintech community through events such as the Intersekt fintech festival and Finnie awards. Uber was able to achieve rapid success and market penetration because it delivered better, technology-based solutions and when the opportunity arose we worked closely and collaboratively with regulators and policy makers. There is no reason why Fintech outcomes can't be the same."
Kitschke added that he looked forward to advancing the interests of the group and Fintechs in general. One of his priorities would be to drive FinTech Australia's ongoing advocacy to introduce an open banking framework.
"FinTech Australia has had a major policy win through the government's open banking announcement on 10 May but there is still an incredible amount of work to be done. I will be ensuring that our members' voice is heard in the creation of a secure and seamless open banking framework over the next 12 months. The Fintech industry is delivering new and exciting services in financial advice and lending – which are areas which have been examined to date by the Royal Commission," Kitschke said.
FinTech Australia Chair Stuart Stoyan said Kitschke was an outstanding candidate for the CEO position and the organisation was lucky to have him onboard.
"Brad's pedigree as a successful public policy leader will be a huge asset for FinTech Australia as we seek to take our industry to the next level," he said. "We also highly value Brad's previous industry association and government experience. On behalf of the FinTech Australia board and the team, I welcome him onboard."
Stoyan also thanked Worboys for her work as FinTech Australia's interim CEO since March.
"Sarah has been an exemplary leader of the FinTech Australia team during a time of transition and change and I wish her well in the next stage of her career."
Sponsored Links by DQ Promote