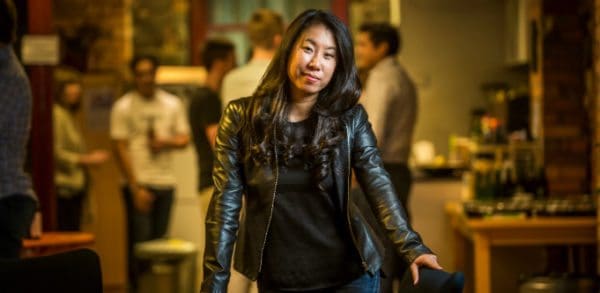 Danielle Szetho, the longtime CEO of FinTech Australia, announced her resignation today following two successful years of guiding the young organization to become the leading voice for innovative finance in Australia. FinTech Australia said that Sara Worboys will take over as interim CEO beginning March 19th with an executive search to commence immediately.
Szetho issued a statement reflecting on the growth of the organization and the many successes accomplished in the past years;
"It has been an honour and a privilege to have served Australia's fintech industry as its inaugural industry association CEO, and to have been part of its founding journey and establishment as a real force for positive policy change and industry growth. With the support of the board, our team and our incredible community, we have turned FinTech Australia from being little more than an ambitious idea to an industry association that has successfully driven the fintech agenda across the nation, resulting in real, positive change in areas such as Crowdfunding, Digital Currency regulation and Open Data."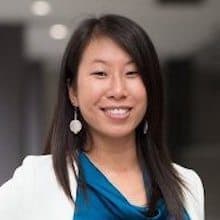 Szetho noted that FinTech Australia launched with 52 members and has quadrupled since that time. The Association has created an important vector of entrepreneurs and policy makers to help build a robust Fintech industry.
"I have enjoyed every minute I've spent understanding our members' challenges and arguing our case to government, and I'm proud of what our tiny team has delivered to promote and connect the fintech community through our Intersekt fintech festival and the Finnie awards. It is now time to hand over the organisation to a new CEO as the sector matures and the organisation scales to the next stage of growth," added Szetho. "I'm looking forward to having a good rest and time off to travel before I delve into the next stage of my career, and I'll be working with our Policy leads and Board in the next few weeks to ensure they are supported through the transition until the new CEO can take the reins."
FinTech Australia's current chair Stuart Stoyan thanked Szetho for her service to Australia's fintech community;
"For the last 20 months, Danielle has been the heart and soul of Australia's fintech community. Danielle's energy and passion has been central to Australia developing into one of the world's leading fintech ecosystems," Stoyan said. "With the support of a small team she has delivered incredible outcomes, including Australia's first national fintech festival and industry-backed awards and a range of major policy wins for our members. Danielle's departure is our loss and I wish her all the best in the next stage of her career."
Stoyan said he was very pleased to see that Sarah Worboys has agreed to be the interim CEO while a search began for a permanent CEO.
Worboys, a chartered accountant by profession, was until recently the head of strategy and operations at Melbourne-based peer-to-peer invoice financier Timelio. Worboys has helped to build a community of over 1,000 women entrepreneurs through Ladies of York, which merged with the Startup Victoria Female Founders committee.
FinTech Australia's outlined the many achievements enabled during Szetho's tenure as CEO:
The creation of an Australian Securities and Investments Commission (ASIC) regulatory sandbox;
Bringing equity crowdfunding to Australia;
Removing the double-taxing of goods and services tax for digital currencies, and bringing digital currency exchanges under Australia's anti-money laundering regime;
Reducing the barriers to entry for the establishment of new digital challenger banks;
Establishing the consumer data right which paves the way for an open banking regime in Australia;
Establishing steps toward a self-regulatory framework for the unsecured small business fintech lending industry.
Sponsored Links by DQ Promote