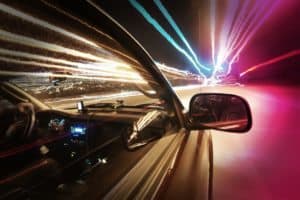 Mitsubishi UFJ Financial Group (MUFG), one of the largest financial institutions in the world, and Akamai Technologies, have announced the development of a new blockchain service. This new partnership seeks to create "the world's most scalable and fastest payment processing platform" with a capacity to process a million transactions per second and the ability to finalize transactions in less than 2 seconds.
MUFG says the combination of their payments expertise, plus advanced blockchain tech, added to Akamai's global could platform, will deliver a global payments solution by 2019. The blockchain payments service will be compatible with everything including IoT services.
Obviously, blockchain has been attracting attention from all financial services in the past few years. MUFG says its partnership with Akamai is capable of processing a million transactions per second with the potential to further develop this processing ability, permitting the handling of 10 million transactions per second.
MUFG explains that the two important factors behind this type of performance is the speed of the network between the nodes, and the time required for new blocks within a node to be created and validated. The new service is said to enable higher transaction speed and processing capacity by adopting the following system structure:
1) Achieving high-speed communication between nodes by positioning all nodes responsible for consensus decision-making on the Akamai Intelligent Platform.
2) Developing a unique design permitting high-speed and high-capacity creation and verification of new blocks within nodes.
MUFG says that until now, initiatives to increase the speed of blockchain had to sacrifice its fundamental structure or features .
MUFG adds that this new blockchain's speedy processing and secure transfer abilities can facilitate micropayments, and other new IoT generation payment methods, and to support the diverse payment options of the sharing economy by offering an open platform.