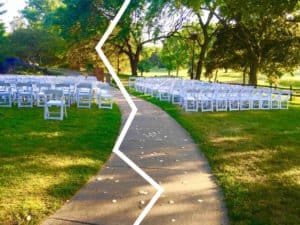 University College London, the third largest university in England, has ended its association with the IOTA Foundation after IOTA co-founder Sergey Ivancheglo threatened legal action against a researcher at Boston University.
"UCL Centre for Blockchain Technologies is no longer associated with the IOTA Foundation.
In relation to recent news report, we reaffirm our support for open security research, as a prerequisite for understanding the assurances provided by any blockchain technology. It is inappropriate for security researchers to be subject to threats of legal action for disclosing their results."
IOTA is currently the tenth largest cryptocurrency by market cap.
Last July, Ethan Heilman, a cryptography researcher at Boston University, and and affiliate at MIT's Digital Currency Initiative, notified IOTA that he and colleagues had found a vulnerability in IOTA's cryptography.
A series of private correspondences and eventual public disclosure of the findings ensued.
CryptoCoinsNews reports that after Ivancheglo embarked on legal action, the IOTA Foundation distanced itself from Ivancheglo and made it clear that Ivancheglo had no involvement with the foundation.
Ivancheglo did the same in a blog post, where he stated that any legal threats were a matter of "personal business" between himself and a researcher at Boston University's Digital Currency Initiative (DCI), Ethan Heilman:
"First of all I would like to clarify that IOTA Foundation is not involved at all, it is a personal business between me and Heilman. This is an important detail and in the future, talking about the matter, mention it, please," wrote Ivancheglo.
Ivanghelo also wrote that, "researcher mistakes…may lead to thousands people losing substantial amounts of money":
"In our very case Heilman published a research report containing inconsistencies … As a scientist you know that even a single inconsistency is enough to raise doubts about the validity of the research results. Unfortunately, Heilman refuses to cooperate with me on clearing the doubts up so I have to use lawyers help."
But emails published at TangleBlog.com appear to show IOTA Foundation Co-Chairman Sønstebø wading into the dispute as it played out in a series of correspondences between Ivanghelo, the researcher Heilman, himself and the Director of the MIT Digital Currency Initiative at MIT, Neha Neralu.
At one point, after a lengthy series of emails back and forth, IOTA Foundation Co-Chairman Sønstebø engages in a personal attack on Neralu. "Neva, are you sober?" he writes.
CryptoCoinNews also reported that Sønstebø criticized University College London cryptocurrency researcher Patrick McCorry on Twitter for, "willfully driv(ing) a false narrative (about IOTA)…for his own agenda."
The Digital Currency Initiative researcher Heilman reportedly "broke," or rendered obsolete, the SHA 3 contestant spectral hash, a cryptographic algorithm.
The content and timing of your message is curious. IOTA Foundation would never sue researchers and has never threatened to do so. In fact, Sergey Ivancheglo has made very clear, that him personally exploring legal options, must not be confused with IF. https://t.co/XzZBEdAup1 pic.twitter.com/awd08bu0ZK

— IOTA (@iotatoken) April 27, 2018
Sponsored