Seedcamp, the leading European seed investor, has announced the close of a £60 million fund that has the backing of over 100 Seedcamp founders, angels and mentors. The fund also includes contributions of £2 million via a collaboration with crowdfunding platform Seedrs. The Seedrs partnership is said to be the first time an equity crowdfunding platform has supported a traditional VC fund in this way
New investors in Seedcamp Fund IV include mentors and angels from Seedcamp including Daniel Dines (UiPath), Taavet Hinrikus (TransferWise), Sten Tamkivi (MoveGuides), Ryan Notz (MyBuilder) and Boštjan Špetič, Andraz Tori and Todd Sawicki (Zemanta). Angel investors  Michael Pennington (Gumtree), Ed Wray (Betfair) and Barry Smith (Skyscanner), also supported Fund IV.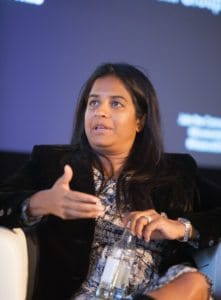 Institutions backing the Fund include Orange Digital Investments, Cachette Capital Management, and MUFG Bank.
"The Seedcamp story is one that's touched so many people across the world over our 11 years and we're thrilled to welcome over 100 founders, mentors and angels from across the Seedcamp Nation who will play an active role in our future," said Seedcamp co-founder and Managing Partner, Reshma Sohoni. "At Seedcamp our ambition is bold to match that of our founders and we believe we have the perfect team and investors assembled to help our companies and our LPs achieve outsized results for Europe and beyond."
Seedcamp said the decision to partner with Seedrs was made possible by using Seedrs' nominee structure. Due to this nominee structure, the feeder fund allowed much smaller ticket investors to easily participate in the fund thus providing a unique path for retail investors to join with larger investors.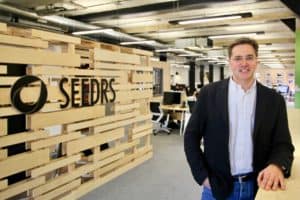 Jeff Kelisky, CEO of Seedrs, said the collaboration between venture capital and equity crowdfunding was both fantastic and innovative;
"We're proud to have built an infrastructure that allows us to open up highly attractive funds, such as Seedcamp's Fund IV, to more investors than ever possible before. We very much look forward to working with Seedcamp and their companies in the years to come."
At £60M Fund IV is over 30x bigger than Seedcamp's first fund of $2.5M dating back to 2007. With this Fund, Seedcamp plans to invest in up to 100 startups from across Europe at pre-seed and seed stages and will maintain its sector-agnostic approach. Seedcamp reports it has already made 15 new investments from Fund IV backing the likes of Factmata, Sweatcoin, Pace, Homie, Vantik, doctorly, StepLadder, Maze and Veratrak.
Carlos Eduardo Espinal, Seedcamp Managing Partner, called Seedcamp a lifelong community;
"…it's amazing to have founders who we backed when we were first starting out join us as part of our new fund as we invest in the next generation of world-class entrepreneurial talent. Their investment would not have been possible if it weren't for our partnership with Seedrs which has enabled us to bring on board so many of our founders."
Daniel Dines, CEO and Founder of UiPath – one of Seedcamp's three unicorns and investor in Fund IV – added that Seedcamp took a chance on them in 2015 when they were just ten people in Romania. Three years later, his company has more than 590 employees across 14 countries and valued at over $1 billion.
"I trust the Seedcamp team implicitly when it comes to uncovering and investing in new categories and Europe's future leaders and am delighted to support the next generation of entrepreneurial talent to come out of Seedcamp."
Seedcamp's Fund IV strategy includes an increase in capital it will invest in startups at pre-seed and seed stages along with a significant amount of money held back for follow-on rounds up to Series B. Seedcamp also now has approval to invest in initial coin offerings.

Sponsored Links by DQ Promote