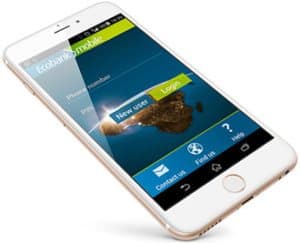 Ecobank, out of Lomé, Togo, recently received an award as being recognized as the best retail bank in Africa due to its advances in providing a digital platform for its users. The Ecobank Mobil App has now been downloaded by more than 5 million people, according to the bank, thus providing a more effective vehicle for an underbanked population.
Omar Ben Yedder, Publisher of African Banker commented on Ecobanks awards;
"Ecobank has had a game changing year in so many ways and their approach to embracing technology and putting it at the centre of their growth strategy has obviously paid dividends."
Ade Ayeyemi, Group CEO of Ecobank, said he was very proud of the recognition and it was further proof they were on the right track to become the bank of choice for middle Africa.
"We will continue to ensure that we are at the forefront of harnessing state-of-the-art technology to provide our customers with accessible and affordable banking services."
Ecobank said it is committed to providing the range of financial products and services that meet the day-to-day banking, transactional and investment needs of all Africans. Ecobank claims a 40% increase in customer numbers during 2017 and the bank aims to serve 100 million customers by the end of 2020.
The Ecobank Mobile App seeks to remove barriers to entry for retail customers. It is said to be the first unified banking application across 33 countries and enables customers to do their banking activities where and when they want on their mobile phones. It allows transactions in 18 different currencies and in four languages (English, French, Portuguese and Spanish).
The app includes a digital payment solution, Ecobank Pay, which allows customers of any bank to pay for goods or services.
Patrick Akinwuntan, Group Executive, Consumer Banking said their  services are fast becoming the top of mind brand for consumers across Africa and "in the diaspora."