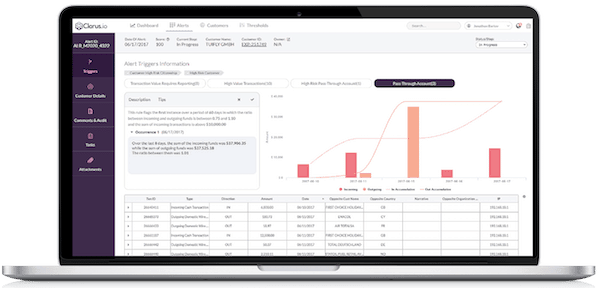 Regtech firm Clarus.io announced on Thursday that it has signed a partnership with Berlin-based banking platfrom SolarisBank. The Israeli firm revealed that the partnership will enable SolarisBank to streamline its compliance processes and scale its local as well as international activity using the Clarus.io transaction monitoring platform.
While sharing more details about the partnership, Clarus.io CEO Nir Mandel stated:
"As a financial institution that aims to enable innovation in the financial services sector, we see SolarisBank as a natural partner. AML Compliance is expensive, time consuming and knowledge reliant and we aim to easy that pain for growing fintech startups and financial institutions."
Till Harnos, Head of Transactional Products at SolarisBank, also commented:
"It's been a very collaborative and fast-paced process working with Clarus.io due to their great knowledge of compliance requirements. We received tremendous guidance in the on-boarding process to bringing the product live and are very much looking forward to future system enhancements."
Clarus.io went on to add that Transaction Monitoring is often the overlooked element of AML Compliance. By analyzing customer information procured during the KYC process, against the customer's actual activity, suspicious patterns, outliers and activity that mirrors known money laundering schemes can be identified, investigated and reported.