On Wednesday, the UK government announced a new initiative that will allow those who want to start a business in the country to apply for a new "startup" visa. According to government officials, this new route, which was announced during London Tech Week, will widen the application pool of entrepreneurs coming to the country and will replace a visa route which was exclusively for graduates.
The UK government noted that the new visa initiative will require applicants to have acquired an endorsement from a university or approved business sponsor, including accelerators.
"Entrepreneurs play a key role in creating jobs and driving economic growth in the UK and the changes announced today will ensure the UK remains a world-leading destination for the best global talent. The visa route has been designed following advice from the Migration Advisory Committee and feedback from the tech sector and other stakeholders."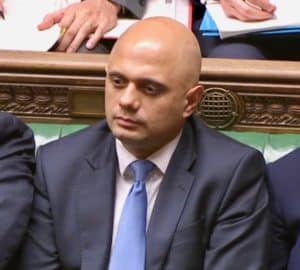 While sharing more details about the initiative, Home Secretary, Sajid Javid, stated:
"The UK can be proud that we are a leading nation when it comes to tech and innovation, but we want to do more to attract businesses to the UK and our migration system plays a key part in that. That's why I am pleased to announce a new visa for people wanting to start a business in the UK. This will help to ensure we continue to attract the best global talent and maintain the UK's position as a world-leading destination for innovation and entrepreneurs."
The government office also noted that the initiative builds on other recent reforms to the visa system – including doubling the number of visas available on the Exceptional Talent route to 2,000 per year – and shows the government's commitment to making the UK a dynamic, open, globally-trading nation. The expanded route will notably launch in Spring 2019, with further details to be announced in due course.