Tiger Brokers and Nasdaq Reach Strategic Cooperation on US Stock Data Solutions
On June 14th, Tiger Brokers and Nasdaq announced a strategic cooperation to jointly provide Chinese Fintech platforms access to the US stock market data.
According to the agreement, Tiger Brokers will become the official strategic partner of Nasdaq market data and will distribute its US stock market data to the Chinese online world. At the same time, Tiger Brokers will use its own technological advantages to provide customized data access solutions.
Tiger Brokers is an emerging Fintech brokerage company. Established in June 2014, Tiger Brokers is committed to becoming a global asset allocation platform. It has received the backing of investors such as Xiaomi Technology, Zhen Fund, Interactive Brokers, and other well-known investors such as Wall Street Investors Rogers.
Wu Tianhua, founder of Tiger Brokers, said that there will be dozens of companies from mainland China that will IPO in Hong Kong and the US, which is a great opportunity for Tiger Brokers. (Source: lieyun)
Tiger Brokers and Nasdaq Reach Strategic Cooperation on US Stock Data Solutions #Fintech #China
Click To Tweet
Zhejiang University Introduces First Blockchain Course
Zhejiang University will offer a course entitled "Blockchain and Digital Assets" for some undergraduates and postgraduates from the fall semester of 2018.
The reporter learned from the Blockchain Research Center of Zhejiang University that this course is a module course for senior undergraduates and postgraduates in the "finance and technology" direction of the School of Computer Science and the School of Software.
In April 2018, China's first billion-dollar blockchain innovation fund was established in Hangzhou. According to incomplete statistics, Hangzhou has already recorded 193 blockchain patents. (Source: Xinhua.net)
Zhejiang University in China Introduces First #Blockchain Course
Click To Tweet
Ant Financial Becomes the Only Chinese Founding Partner in MIT Fintech Laboratory
Recently, the MIT Computer Science and Artificial Intelligence Laboratory officially announced the establishment of the MIT Financial Technology Laboratory- FinTech @ CSAIL- at its annual University Partner Conference.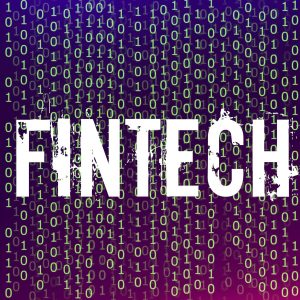 The research project is based on the MIT Computer Science and Artificial Intelligence Laboratory with research directions mainly in blockchain, privacy security, multi-party security computing, database systems, etc. Moreover, this laboratory also collaborates with outstanding global technology companies to jointly explore the application of these technologies in financial science and technology scenarios and tap the real value in the real world.
Among them, Ant Financial Services was selected as the only Chinese company to be a founding member of the MIT Financial Technology Laboratory.
It is reported that the number of patent applications from Ant Financial ranks first among global internet companies. At present, it has made breakthroughs in large-scale transaction processing capabilities, privacy protection, and cross-linking.
In the past two years, this Chinese Internet giant has begun to exert its efforts in technological investment and cooperation in production, education and research.
In addition to the MIT Financial Technology Laboratory, Ant Financial has also established joint laboratories with universities such as the University of California, Berkeley, Stanford University, and Tsinghua University to promote basic technology research and development. (Source: mpaypass)
Ant Financial Becomes the Only Chinese Founding Partner in MIT #Fintech Laboratory
Click To Tweet
9F Group Completes $65 Million D-round Financing
This week, China's leading wealth management platform 9F Group has completed the full investment of USD $65 million D-round of financing, which was initiated in the first quarter of this year. This round of investment was from FAMOUS GROUP and Plentiful International, two industrial funds from two powerful companies which both have large-scale integrated businesses in the fields of banking, real estate, manufacturing, and technology with an asset scale of over 100 billion. In October 2017, 9F announced the completion of the C round of financing (USD $400 million).
9F was established in 2006 and has accumulated a user base of more than 46 million. It owns a number of brands and products including 9F Hui, Wukong Wealth Management, 9F Wallet, 9F Wanka, and 9F Securities (Hong Kong).
In 2016, 9F became the first group of members of NIFA Board of Directors and was selected as one of the Deloitte – top 50 Technology Fast Growing Chinese companies for two consecutive years.
In August 2017, 9F Group officially launched its internationalization strategy and accelerated its business layout in the United States, Silicon Valley, Southeast Asia (Singapore), and Hong Kong. (Source: lieyun)
---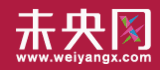 WeiyangX is the most influential website focusing on Fintech in China. The site covers the latest news, industry data analysis, business practices, and in-depth fintech cases in fintech. WeiyangX is incubated by Fintech Lab. Founded by Tsinghua University's People's Bank of China (PBC) School of Finance in 2012, the Fintech Lab is the first and leading research entity dedicated to leading best practices, promoting interdisciplinary innovation, and encouraging entrepreneurship in the field of fintech through scientific research and innovative project incubation.