Sentinel Protocol, a crowdsourced threat intelligence platform built on the blockchain, has not only signed a partnership with Bibox Exchange but announced a $27M funding windfall. Bibox has agreed to deploy Sentinel Protocol platform to protect its users but list Sentinel Protocol's UPP token.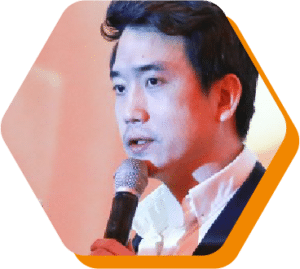 "Exchanges are an important part of Sentinel Protocol's security initiative," explained Sentinel Protocol CEO and Founder Patrick Kim. "With Bibox Exchange on board, our joint security force to fight against crypto-asset attacks will accelerate the expansion of a defense line to cooperate and collectively prevent the use of stolen cryptocurrencies."
While no security framework or standard protocol on the blockchain space has been established, exchanges have been considered high-value targets by attackers due to the large volumes of cryptocurrencies they store and number of transactions made. The frequency of attacks demonstrates the importance for these exchanges to remain secure places for users. Sentinel Protocol is supported by crypto and institutional investment firms including Hashed, XSQ, Signum Capital, Kenetic Capital, Hyperchain Capital, Global Brain, dAlchemy, QCP Capital, Boost VC, and DraperDragon.
[clickToTweet tweet="Big Day! @s_protocol partners with @Bibox365 & shares latest investment info #cypto #security" quote="Big Day! @s_protocol partners with @Bibox365 & shares latest investment info #cypto #security"]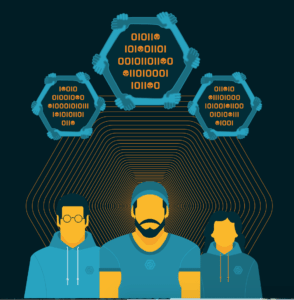 According to Coinmarket Cap, Bibox Exchange is reportedly among the top 10 crypto exchanges by trading volume, known for its use of artificial intelligence for encrypted digital asset transactions. With this partnership, Bibox can protect its users from scams and fraud by referring to Sentinel Protocol's decentralized Threat Reputation Database (TRDB). Comprehensive threat data is collected and verified by the incentivized and distributed security expert 'Sentinels' coupled with artificial intelligence and sets on TRDB. While exact policies are still to be determined, the baseline is that "suspicious or malicious addresses will be notified and alarmed to the exchange users through TRDB free API."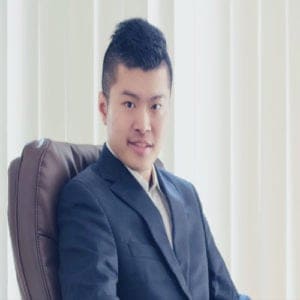 "Besides the instant sharing of threat intelligence, Sentinel Protocol even preemptively protects individual users and organizations," noted Bibox Co-Founder Aries Wang. "To use these proactive security suites, crypto users need to use the utility token UPP."
Sentinel Protocol also raised US$27 million from investors including DraperDragon, Boost VC and a public sale. A core member of Draper Venture Network, DraperDragon Digital Assets Fund mainly focuses on investing in US – China cross border startups and counts venture capitalist and investor Tim Draper as a special limited partner.
"The blockchain technology, despite its potential to revolutionize various industries, like any new technology is prone to security threats by malicious actors which – if left unchecked – can undercut the transformational benefits such technologies hold," observed DraperDragon Digital Assets Fund Managing Director Larry Li. "With our experience in nurturing the growth of innovative Asian start-ups since 2005, we fully believe that Sentinel Protocol's approach and di-rection will take full advantage of the blockchain's true potential for cybersecurity."
Sentinel estimates that over the last four years, $10 billion has been stolen in cryptocurrency attacks and hacks. As the market capitalization and volume of transactions grows, crypto exchanges and wallets only become more tempting targets for criminals. Sentinel Protocol said that it is set to change the way the world approaches cybersecurity with its team of white-hat hackers, codebreakers and cryptographers determined to protect the cryptocurrency space by compiling data on suspicious transactions, dangerous malware and phishing attacks. Both identified and unidentified threats will be analyzed and stored on the blockchain with integration to crypto wallets and exchanges – which means suspicious activity can be flagged and shut down before a transaction happens.
Draper Dragon, Boost VC, and XRP Arrington Capital are also supporting Sentinel Protocol, among other institutional investors who share our vision of preventing the use of stolen cryptos. Together we will discourage malicious behavior! 👮‍♂️👮‍♀️#cypto #investors #security pic.twitter.com/4v9cwZe3lh

— Sentinel (@s_protocol) June 18, 2018
Sponsored Links by DQ Promote